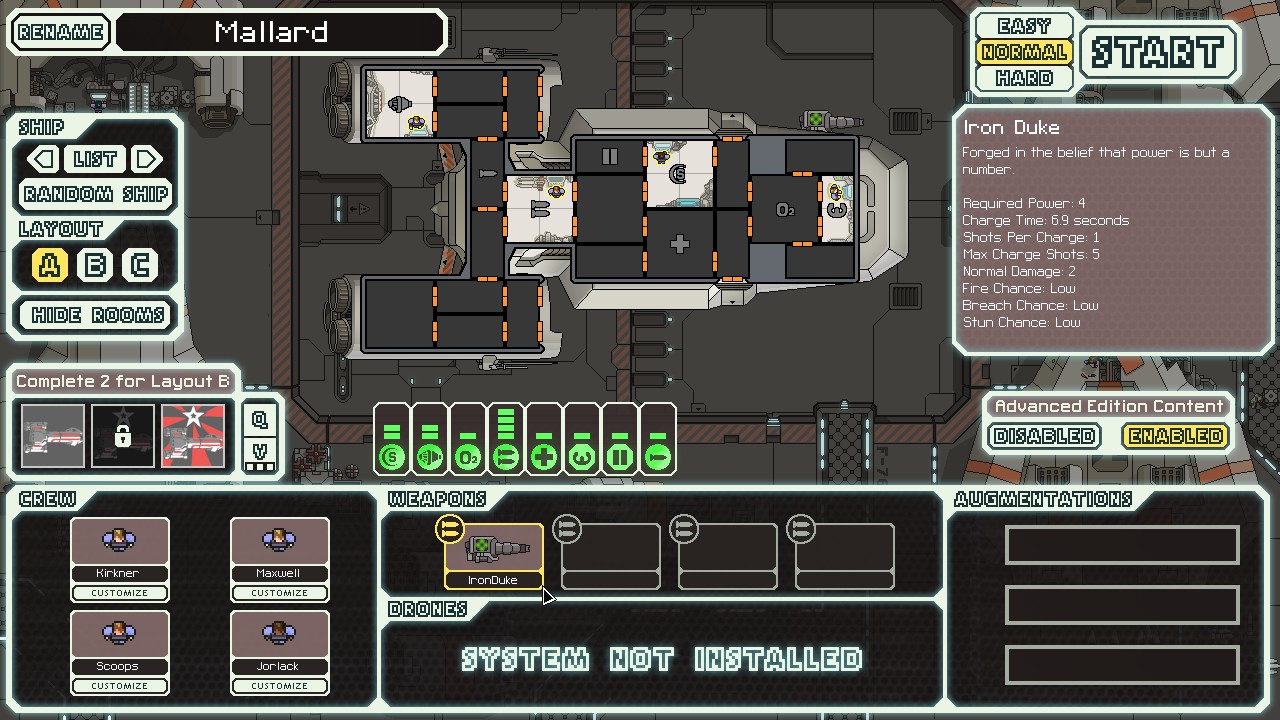 Install with
Slipstream Mod Manager
MediaFire Download Link
AE.1 - Replaces Fed-A
Code: Select all
Initial Release of AE.1:
-A sitting duck?
The invading Rebels forced the Federation to rush this ship off the assembly line before it was finished, leaving it with weak hull integrity.
Starts with 24 health, instead of 30. They didn't have time to paint it, leaving the hull rather plain. Sensors haven't been installed yet. The reactor was still under construction, so it can't power all the systems initially.
Features a flak artillery, meant to support the new super-weapon, Iron Duke. Iron Duke is a heavy laser, capable of charging up to 5 shots.
Why is it named Mallard? I have no idea...

Video:
Biohazard063 - vAE.1 -
Part 1
-
Part 2
Credits:
FTL, Slipstream, Notepad, PSP7
That game I took the Iron Duke name from. I mentioned it in my weapon pack thread.
It's Final Fantasy X-2. Iron Duke isn't even a weapon.
TaxiService for some tips used in the unused hull.
Hull image that is used:
http://i.imgur.com/SpxNzbP.png
Hull image that would be used if an update occurred:
http://i.imgur.com/MDv613h.png