THIS MOD IS OUT OF DATE YO!
Since the AE update this ship is useless
BUT FEAR THEE THE HELL NOT.
A brand new version's just been released!
---THE REST OF THIS POST IS LEFT UNCHANGED FOR POSTERITY---
---LIKE SERIOUSLY BE WARNED THE REST OF THIS POST IS HELLA OUT OF DATE---
---OK FINE I AINT GONNA WARN YOU AGAIN---
Hi all!
This is my version of the Tardis; built to fit into the existing game-style. It's still in development, and not fully tested, so please let me know your experiences with it! Currently replaces RedTail.
Version 2 update!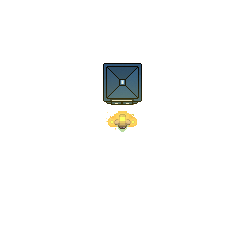 --WHY ARE YOU STILL READING THIS? YOU KNOW IT POINTLESS RIGHT, HOLMES?--
Now, v002 isn't completely where I wanted it, but here's what you can expect;
Two new starting weapons, themed around the Doctor's universe (pick them up at the start beacon)
- Sonic Screwdriver (creates up to 3 blasts of level-1 Ion damage directly to a selected system, bypassing shields. Less effective against faster ships)
- Cyber laser (does 2 overall damage, however rooms with systems will absorb half the hull damage, meaning the weapon can be used in two very different ways)
One new augment (Regenation Aura; giving you an extra boost at the start of each sector)
More awesome hidden stuff.
--SEE WAHMEEN? EVEN THE PICS AINT RIGHT NO MO--
v002 Download link;
https://dl.dropboxusercontent.com/u/33495735/T.A.R.D.I.S.v002.ftl
--HONESTLY IF YOU DOWNLOAD THIS AND IT DON'T WORK YOU AIN'T GOT NOONE TO BLAME BUT YO FOOL SELF YA DIG?--
Notes;
Requires the latest Slipstream Mod Manager.
DO NOT use with Universal Starting Beacon (although v003 will probably require it)
Also, please consider adding the low O2 icons to your mods list whilst using this ship
http://www.ftlgame.com/forum/viewtopic.php?f=11&t=14243
Suggested listening;
https://www.youtube.com/playlist?list=P ... 5111869755
(go ahead and try to Rp as the Doctor)
The Ship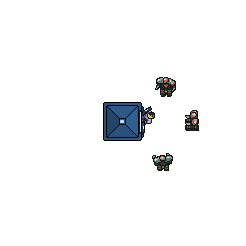 The Tardis. It's iconic.
I know there's a side-on Tardis floating around, but this one is slightly more in-keeping with the style of the game; a
top-down view
of
the console room
(no swimming pools or libraries, sorry).
There are lots of 1x1 rooms, which don't display properly when the o2 is out. I have done this to keep the layout consistent with that in the current TV show (there's a balcony running around the back, and most of the systems are together in the middle).
I have a second layout planned if people are interested.
How She Handles
--DONT BE TRIPPIN ON ME NOW ALLA THIS IS IRRELEVANT BRAH---
I haven't had much time to balance this yet.
Alongside the stuff in the screenshot below, she has 35 health and 8 reactor power.
I originally had her decked out with a teleporter from the offset, but I felt it was too over-powered (I may be wrong).
The ship is geared towards dodging, with strong engines and autopilot.
The ship is
not
set up for combat from the go. It has minimal weaponry and no medbay.
The console room is built tightly, and you can swing between systems quickly.
I suggest hitting 'Z' as soon as you start so you can see everything a bit clearer.
Oh, and yes, it IS bigger on the inside.
--BEST NOT CLICK THEES HERE LINKS AIGHT--
v002 Download link;
https://dl.dropboxusercontent.com/u/33495735/T.A.R.D.I.S.v002.ftl
v001 Download link;
https://dl.dropboxusercontent.com/u/33495735/T.A.R.D.I.S.v001.ftl
--IM WATCHIN YOU--
v001 Stats page;
(Note; Augments, weapons and crew have changed in v002)
Credits/Thanks;
Superluminal (ship editor)
BBC online (sounds)
Metzelmax (Weapon Guide)
FTLWiki (additional info)
--PEEEAAACE--