EDIT: I'm just going to make this a sticky and start adding everyone else's suggestions to the list. Keep in mind, only free games & mostly complete. There's another great roguelike post, so no roguelikes here.
Hey guys.
I do a lot of research on indie games and there are a number of free games that are such amazing gems, you have no excuse not to play them. I know this crowd probably has heard of them all, but this is for the few that haven't.
Actiony Games
Spelunky!
Justin Star of Approval Award!
This platformer roguelike-like was a huge inspiration for me. It has definitely influences FTL's direction. I cannot recommend it more. Play this NOW!
http://www.spelunkyworld.com/original.html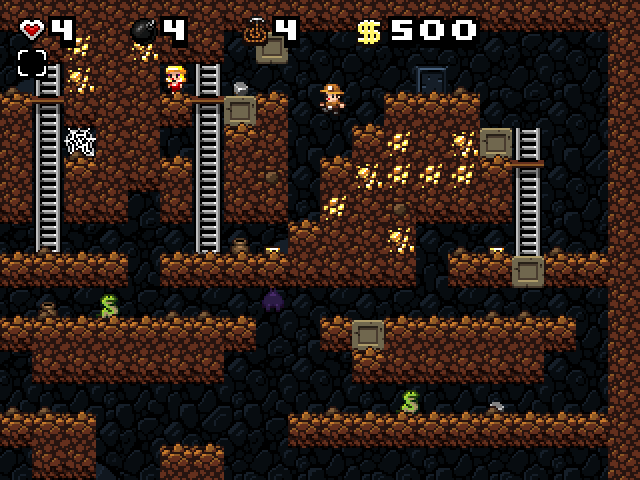 Super Crate Box!
This game made it onto iPhone, but the original is great too. Super simplistic, crazy hectic, twitchy arcady, platforming shoot-fest. (the big green download button was slightly obscured on my screen, dunno about you)
http://www.supercratebox.com/
Hydorah!
This game is clearly a tribute to classics like Gradius. If you're a fan of old-school side-scrolling shmups, play this asap. Great music, incredibly hard, beautiful pixel-art: it's excellent.
http://www.locomalito.com/hydorah.php
RPG/Simulationy Games!
Desktop Dungeons!
This roguelike-like was so loved by all, they took development seriously and are making an official version for sale. Check out the original for free, it's just as good. It's an elegant interpretation of the roguelike genre, turning it into an almost puzzle-like single-screen experience.
http://www.desktopdungeons.net/?page_id=11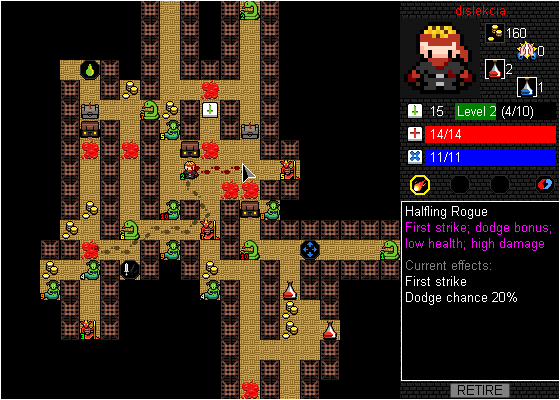 Dwarf Fortress!
Most Beautiful Ascii Structure Award!
This game perfectly represents the idea that the simpler the graphics, the more gameplay you can cram in. Build the most amazing fortresses ever with dynamic characters, farming, crafting, trade, traps, war, irrigation, and almost anything else you can think of. (Huge learning curve, though)
http://www.bay12games.com/dwarves/
(Get in the mood with
http://dfstories.com/
or beautify the game at
http://dwarffortresswiki.org/index.php/Tilesets
)
(thanks jocan2003 more helpful links below)
Multiplayer Games!
Realm of the Mad God!
This free-to-play browser mmo combines dualstick shooters, bullet hell games and classing loot-based mmorpg's in a compact and addictive package. Also with permadeath! Yay!
http://www.realmofthemadgod.com/
(thanks Take)
King Arthur's Gold!
I can never get in a server but this game looks sweet! Teambased, castle building, hole digging, class-based combat-fest!
http://kag2d.com/
(thanks Take)
Otherish Games!
Knytt!
This super-simplistic exploration game just oozes atmosphere. It's pretty laid back but some of you will enjoy it. I really did.
http://nifflas.ni2.se/?page=Knytt
These are my highest suggestions. If you guys actually haven't heard of these and want more, let me know. I've got tons. I love indie-games so much...