So I bought a Flak Gun Mk I at a store, and the next jump ...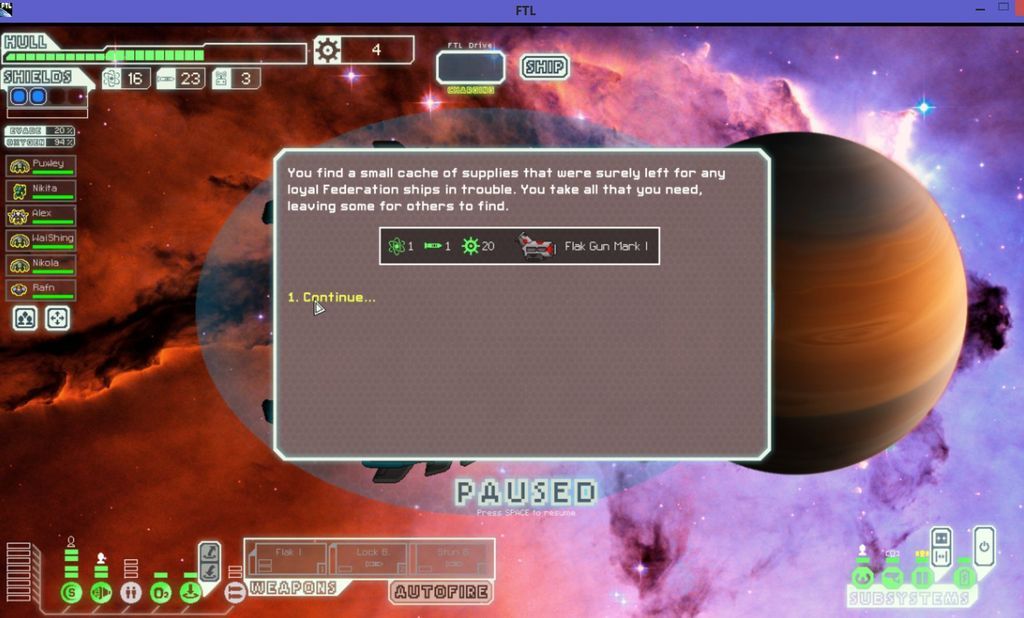 Holy crap!
Then, later in the run ...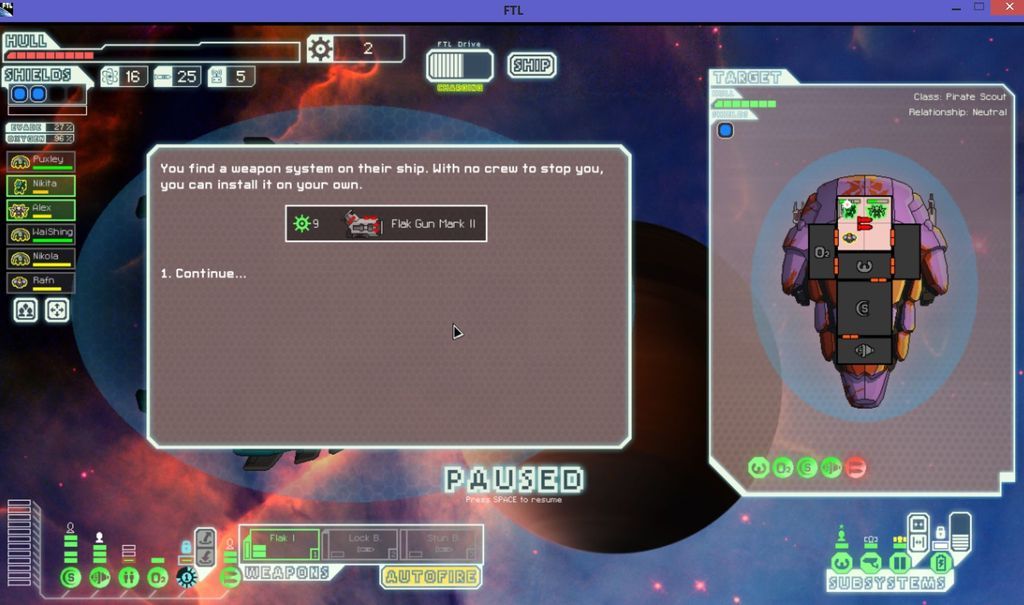 Holy crap!!
Now, I'm not that big a fan of the Mk II, as it's so slow - I much prefer the Mk I. But it was spoils of war, with potential for selling.
But I figured, what the hell, let's go all in ...
HOLY CRAP!!! 4 HP LEFT!!!!
I had a Zoltan Shield (and Virus), too. I never found a store late, so I had a Glaive Beam and Burst Laser Mk I in the hold, as well as Long Range Scanners, that I would have sold off.