Hello, I got FTL a while ago and absolutely love the game. I'd love to have my own ship now but I suck at properly modding this game. In addition, there are 1x1 rooms in it... I have no idea if this works since there are no 1x1 rooms in vanilla FTL.
Heres's a pic of the Ship: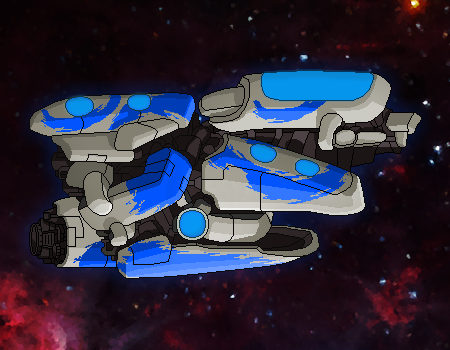 Here's one of the Floor Plan: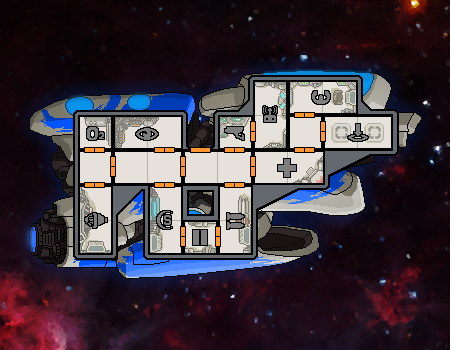 The ship is really small, and I didn't want to clog the ship's system rooms in the ship so that's why I made 1x1 rooms when I was designing the interior.
About the graphics. Ship, floorplan, room graphics, cloaked version and gibs are all done. I just can't mod them into reality so I'd like to know if the interiors as depicted above is possible.