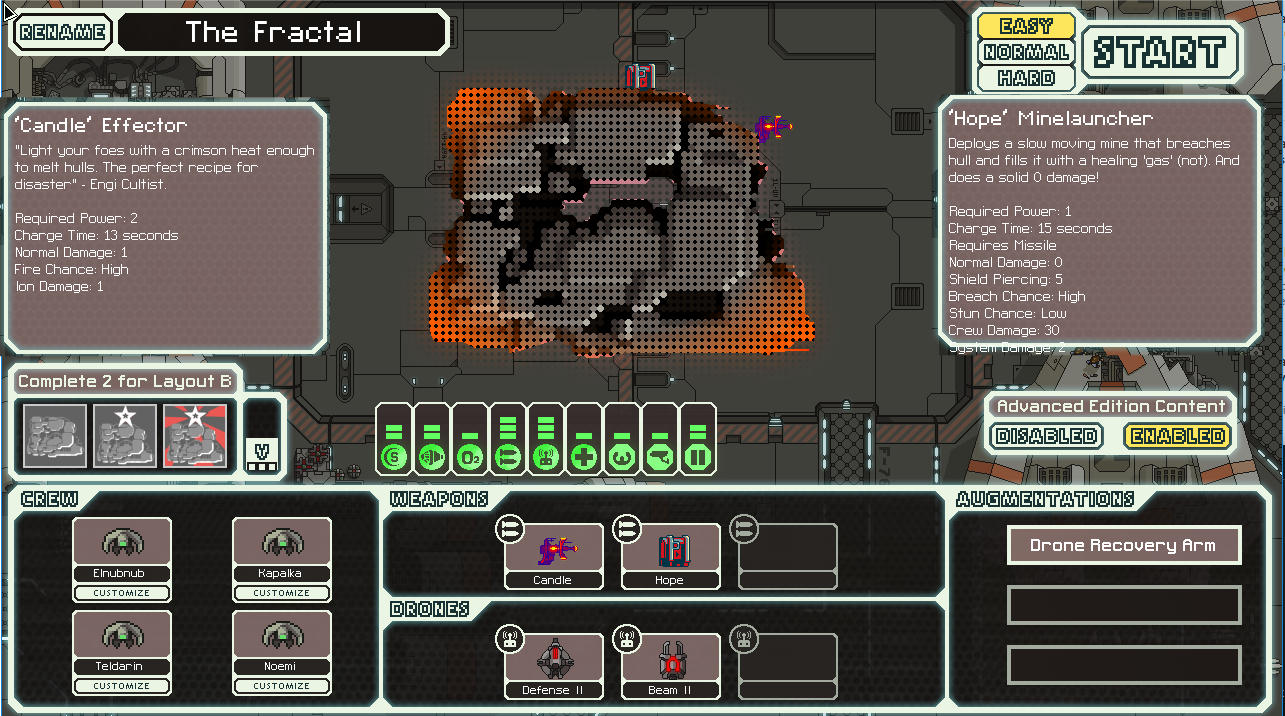 So, some Engi Cultists banded together and created this ship. Relying on a hull damaging-fire-starting-ion effector weapon and a system-crew damaging mine launcher, it's also equipped with advanced drones.
Download:
https://www.mediafire.com/?fbxqz6vwjjhv4wn
You could also call this ship/weapons, "Me experimenting with different filters", because that is literally what I did to create them.
Weapon assets are from Captain's Editions ['Candle' effector and 'Hope' Minelauncher]
Created using Superluminal
Weapons/Ship made with
https://pixlr.com
Change-Log:
v1.0: Initial release
Criticism is always welcomed!