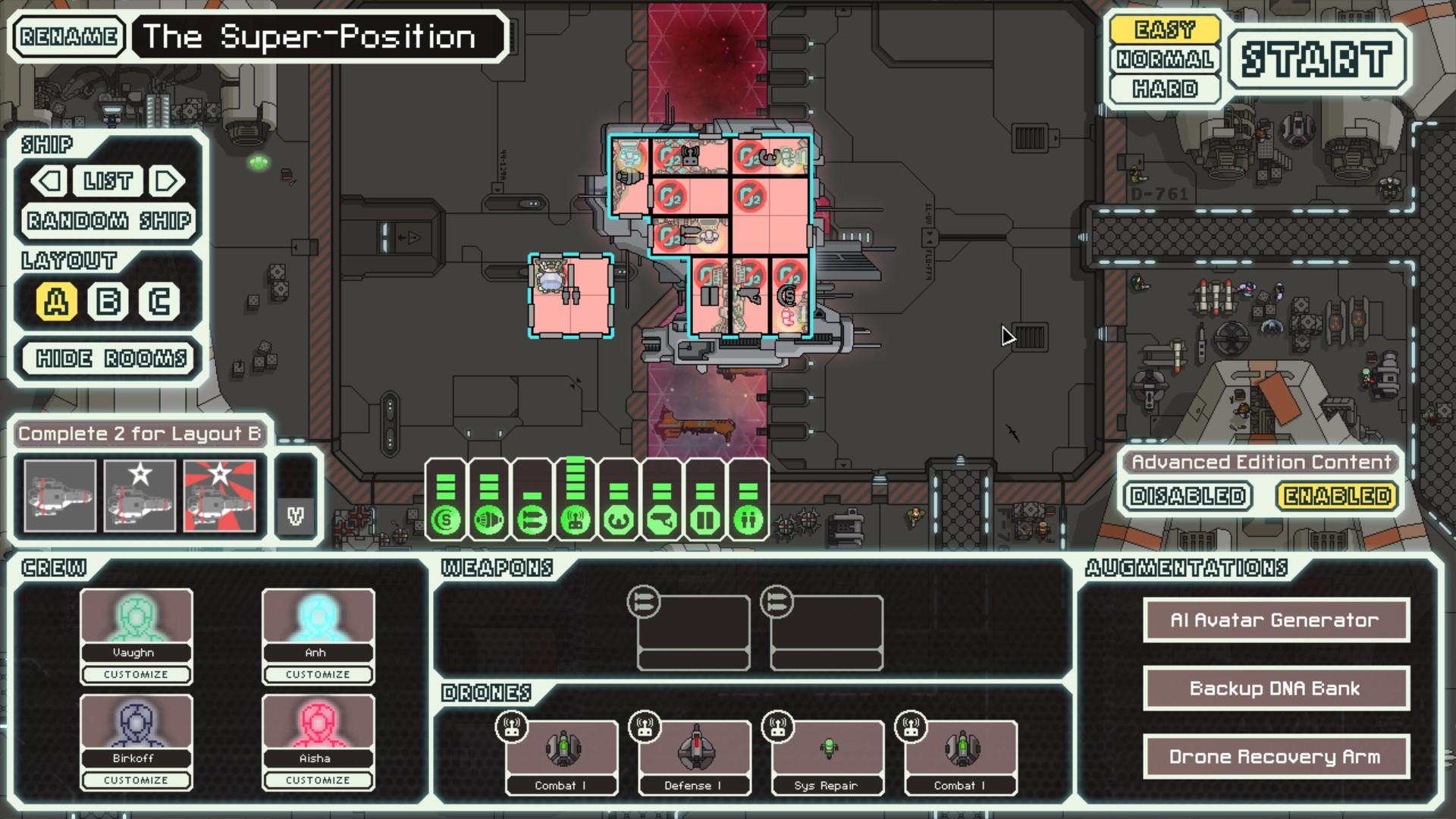 Introducing the Super-Position! This ship mod requires CE to work:
This ship uses advanced quantum physics to make a hub room that exists, yet doesn't.
Cannot have: Artillery due to crashing, Oxygen, you can only use AI and lanius.
Hacking and Teleporters are obtainable.
max 3 weapons if you get the system.
And starts with 2 combat I drones, sorry, haven't updated picture
Feel free to suggest stuff.
If you have the ship art you can totally request a ship. If I get enough requests I might just make a shipyard with them, and maybe make an easy way to submit requests without confusing me

Download:
https://goo.gl/xG0UyP
(google url to track downloads, goes to the box.com file.)
Credits: Sleeper Service, and to stargateprovider, for the ship textures I used. (I'm not an artist.)