The Looter
No weapons.
No drones.
No airlocks.

A 4-man teleporter.
A 4-man medbay.
Mind control.
A painfully small ship.
A painfully difficult task.
Your brain.
These are the circumstances in the Looter ship, a ship designed not to destroy from the outside, but from the inside.
The looter is a modified Slug Assault ship designed to challenge players by making enemy ships impossible to defeat via weapons or drones. It replaces the Engi Cruiser Type A.
The only way to win is to take advantage of your diverse crew and 4-man teleporter.
WARNING: Purchasing more systems, INCLUDING A CLONE BAY, will simply waste your scrap. They will not be added to your ship.
DOUBLE WARNING: This mod makes Boarding Drones non-obtainable, as they cause crashes. Un-patch the mod to add them back in.
Videos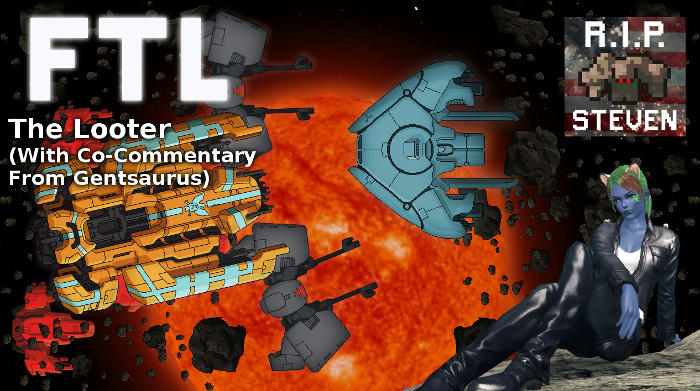 Co-commentary run-through by stylesrj featuring me!
Download v1.22
Mirror Link
Changelog:
Code: Select all
v1.22:
- Fixed (/added) gibs
v1.21:
- Fixed Boarding/Ion Intruder drone obtainment crashes by removing them (un-patch the mod to re-add them)
- Added metadata file for Slipstream
v1.2:
- Removed possibility to replace Medbay with Clone Bay
v1.1:
- Ship layout changed to remove 1-space subsystem rooms
v1.0:
- Initial Release

To install:
Download Slipstream Mod Manager if you don't already have it.
Download the mod file (The Looter.ftl) with the link above.
Save the mod file to Slipstream's mods directory.
Run Slipstream and patch The Looter.