I decided to create these ships for a laugh. Untested but that shouldn't be too much of a problem as they're pretty basic.
The Liability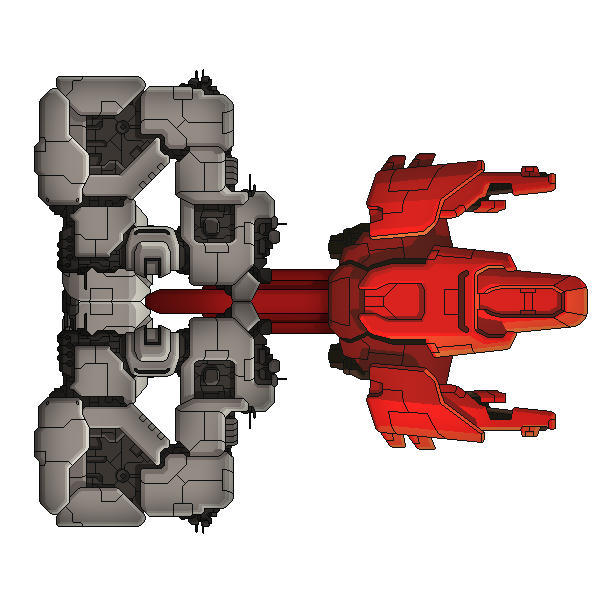 (Replaces Mantis A)
Basically a bunch of Mantis had raided an Engi ship during a "union" and took its data. The data was vital plans for the Rebel Flagship so they decided "Well those Rebels will ruin our future raids. Let's go save the Federation I guess" and set off. They tried to remove the Engi ship they were carrying but Klizik had spilled blood on the console and didn't have the dexterity to remove it, so the ships are stuck connected. Of course, the shields of the Raider are not large enough to cover the cargo so the entire back half of the ship is exposed to enemy fire.
Oh and there's been a firesale on hull weaponry. Enemy ships are now likely to be carrying Hull Beams, Lasers and Missiles into combat. Enjoy
The Incompetence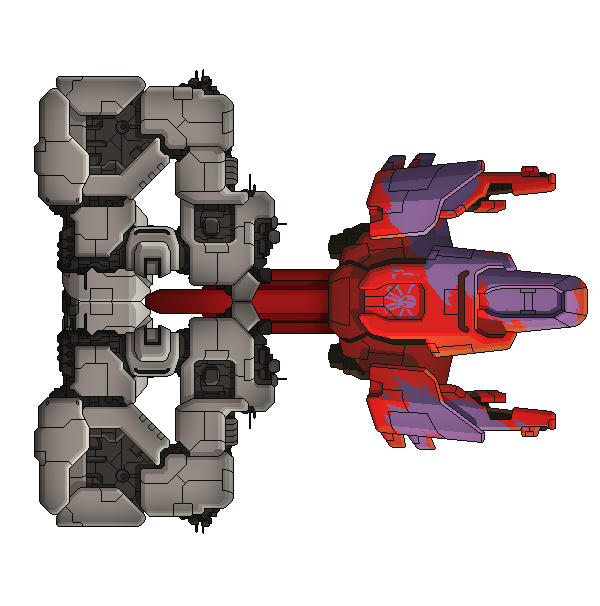 (Replaces Mantis B)
Slightly different backstory. They're Mantis pirates, not raiders so they got a bigger teleporter, a smaller shield room and a cloaking device. Also, Klizik spilt grape juice all over the console. In a stroke of "genius" he thought if he reversed the polarity of the shield system, he'd protect both ships somehow. Instead the shield ONLY protects the cargo and leaves the ship unguarded.
Download:
http://www.mediafire.com/download/r1inu ... bility.ftl
Notes:
The main strategy of these ships is boarding the enemy and slaughtering them with your Mantis warriors. Just that you've got a big honking part of your ship exposed to enemy fire so you're not exactly safe. On the bright side, there's so many rooms back there that the enemy is more likely to hit that than your ship itself. The BL.II is for automated ships because I hate encountering them in Sector 1 and having no weapons to use against them.
Don't expect a Version 2 unless there's something fundamentally wrong.
Videos:
None yet!