You all remember the Druuge Mauler from Star Control 2? No? Well it's a big ship with a very powerful cannon. But the reactor is rather shoddy so it takes forever to charge up and fire.
But the cannon can charge even faster if you sacrifice one of your crew into the reactor.
I've tried to replicate the same thing in FTL with a powerful, high-damage cannon but in order to fire it, you must "sacrifice" one of your crew into the Weapon's Room. Also, the ship has a bad reactor and is staffed with Zoltan.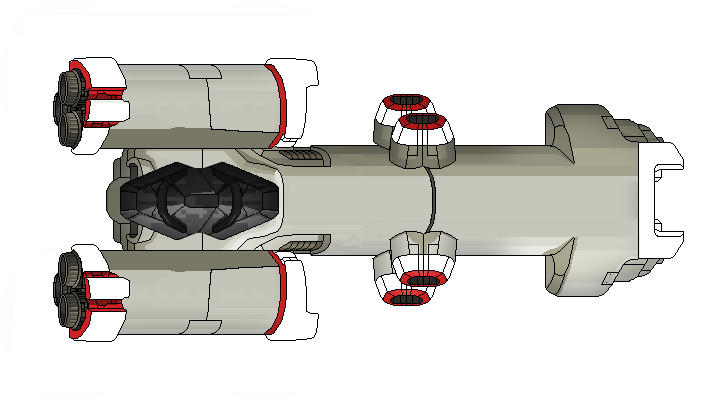 Here's how to sacrifice your crew in 4 easy steps: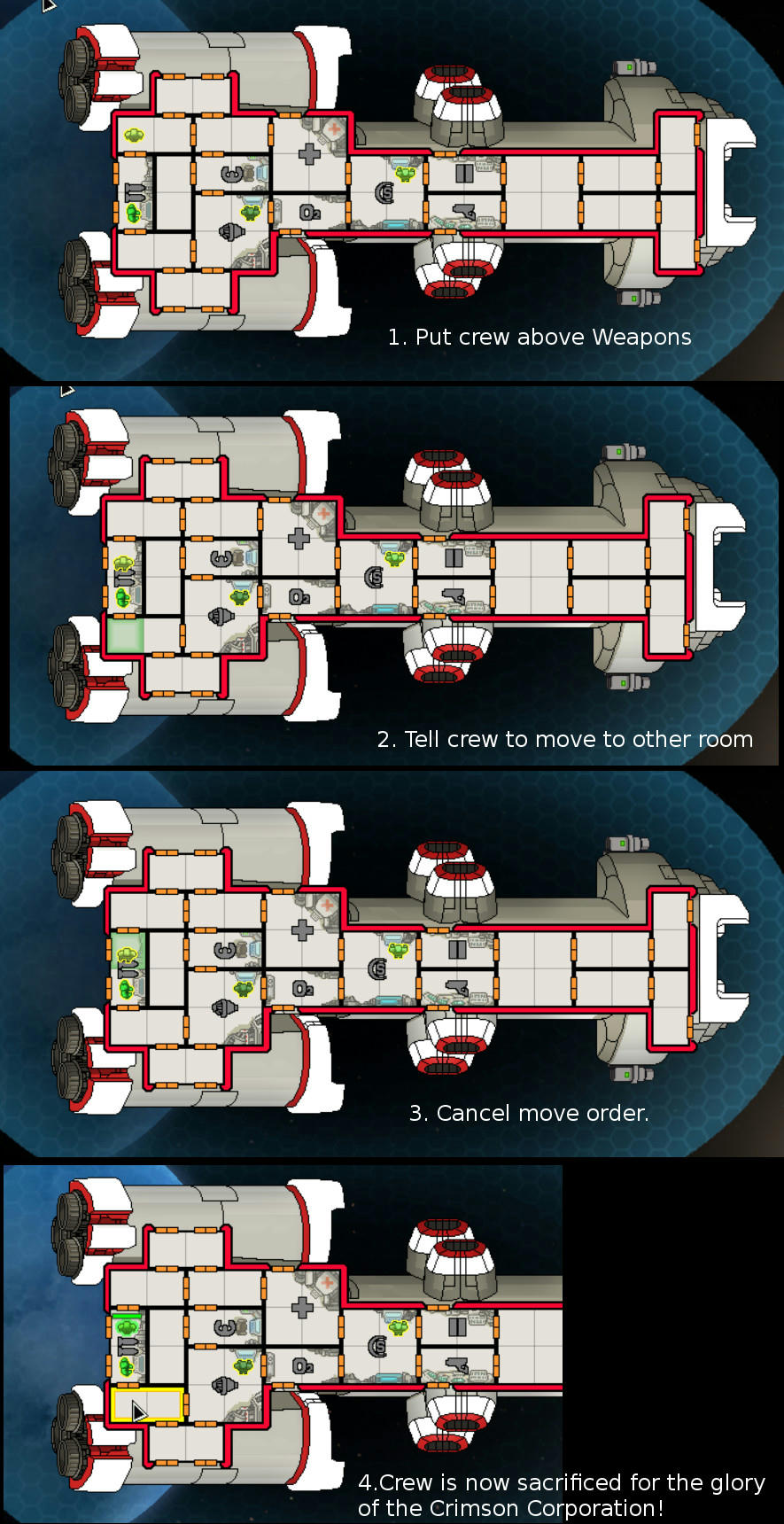 Other features:
Guess which popular FPS with jetpacks I ripped the sounds of the guns firing from?
If the Mauler Cannon is taking forever, you can try and get some power into your Impact Blasters. They behave exactly like the Basic Laser except they're called cannons and look like missile launchers while they shoot stun ion bombs.
Also, if you don't want to sacrifice your crew but still want to use the Mauler, you can buy artillery in a store (if the mod supports it) and get another Mauler Cannon that doesn't require a crew sacrifice to use.
Download:
http://www.mediafire.com/download/y422h ... uge_V2.ftl
Notes:
This is still a WIP but for the moment the ship will probably get you a decent start in Sector 1 as the guns are pretty potent. Lemme know how close this is to the Shrike Line in terms of how over/underpowered it is.
I might even actually make the ship look like the actual Mauler instead of the test hull I've used for many of a concept ship.
Old Versions:
http://www.mediafire.com/download/ye5xo ... Druuge.ftl