Greetings comrades! Our Supreme Leader Kim Jong Un has tasked you with flying his latest and greatest creation from the superior Democratic People's Republic of Korea. The one true Korea in the world.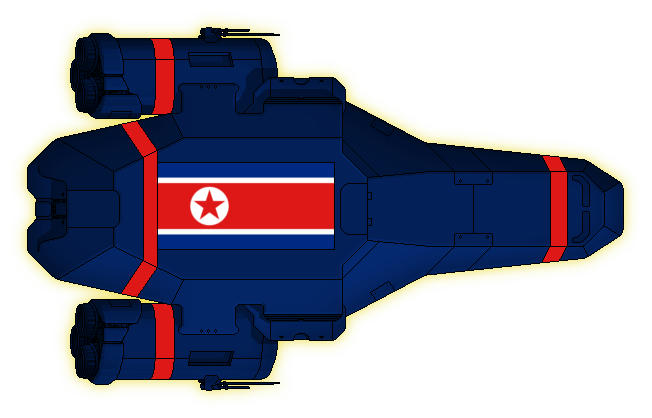 The Supreme Leader has spared no expense to make this ship the most best ship in all of the galaxy! He has even seen fit to outfit it with missiles from True Korea's glorious missile program! These missiles will destroy any ship that gets in your way and will never fail to miss! Here you can see it in action: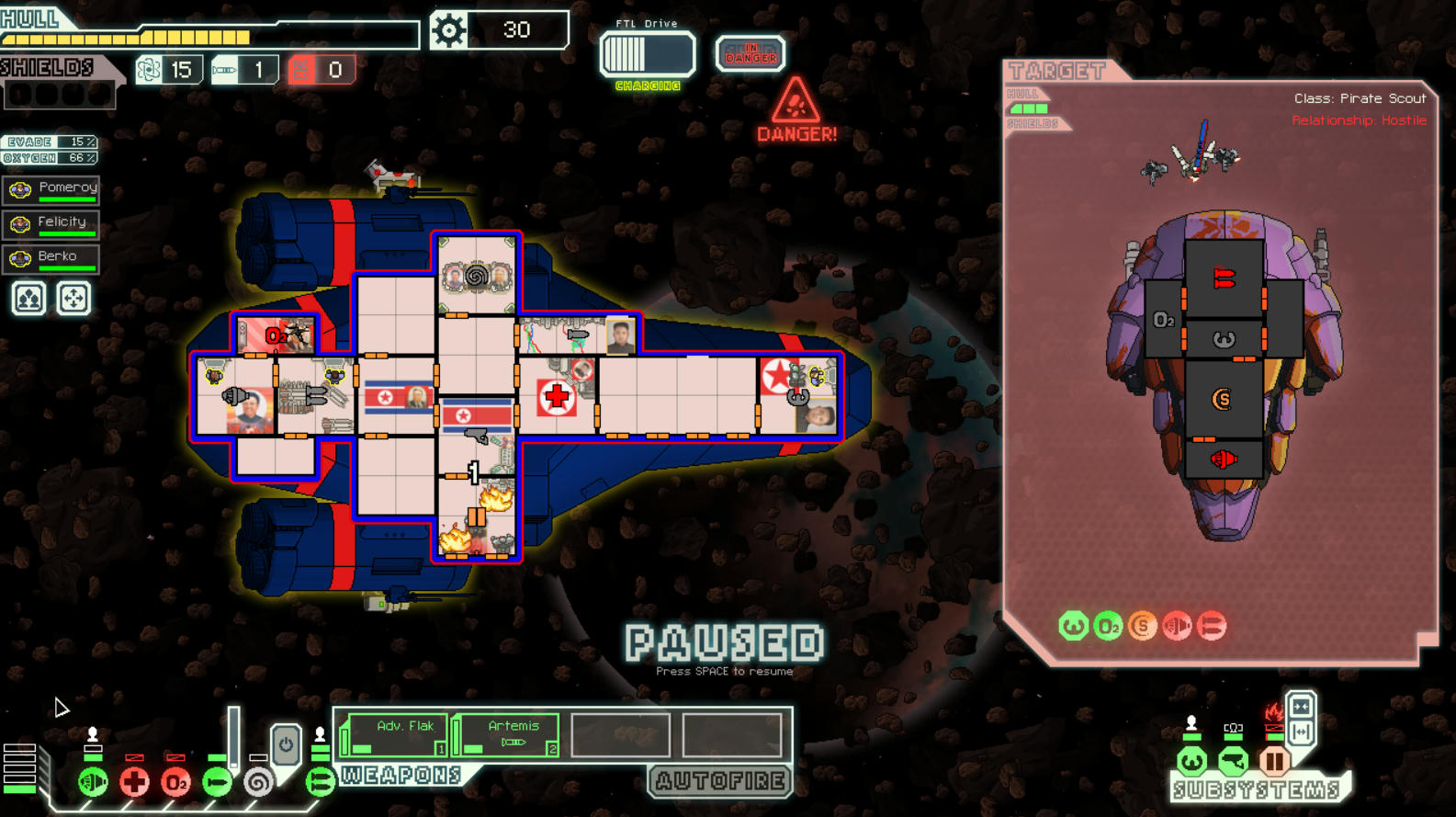 Please keep in mind that most rooms will contain a picture of the Kim Jong family. You will be required to have yourself and your crew bow to them in respect of the family before proceeding to the next room.
Drones have also been stationed at the main airlock to prevent incursions of traitorous elements. This may prove useful during a hostile situation. The pilot is almost sufficiently motivated to keep the ship flying and operational by a special officer drone.
The Supreme Leader has also installed a messaging system in the port-side of the vessel to spread the word of the Kim Jong Family to other ships in the hopes they reject their false ways and come join True Korea with everyone.
The hull is made of the finest Korean metals our glorious labourers toiled hard for and forged into the shape you see before you. It will make your ship almost as invincible as the Kim Jong Family.
Lastly, the ship requires no actual engines in order to fly. It runs off the spirit of our beloved Kim Jong Il. However you will need to provide sufficient motivational materials in order to earn the respect of his spirit so he can move the ship. Luckily this comes in the form of FTL fuel canisters and can be placed in the nozzle labelled "Offerings. Not a Fuel Nozzle"
Have a most glorious time and remember which Korea is the best Korea!
You will acquire this ship at the following location:
http://www.mediafire.com/download/ott8j ... estrel.ftl
---------
Ok joking aside, this ship was a spur-of-the-moment thing. It's pretty much a repainted Kestrel with some systems changed, a missile flak added and shields removed (because they spared no expense and North Korea is really behind the curve in everything including actual shields!) It also has 20HP as opposed to 30, a barely-functional reactor (5 power bars!).
The starting weapons are probably not bad either and the artillery might prove useful as it does do some damage.