Emperor Trump has commanded you, Federation citizens to deal with this terrorist threat calling themselves "The Rebellion."
He'll lend you his custom-built Trump Ship to perform this task, so get to it. He needs the threat dealt with so he can get back to building a Dyson Sphere around the Federation and have the Slugs pay for it!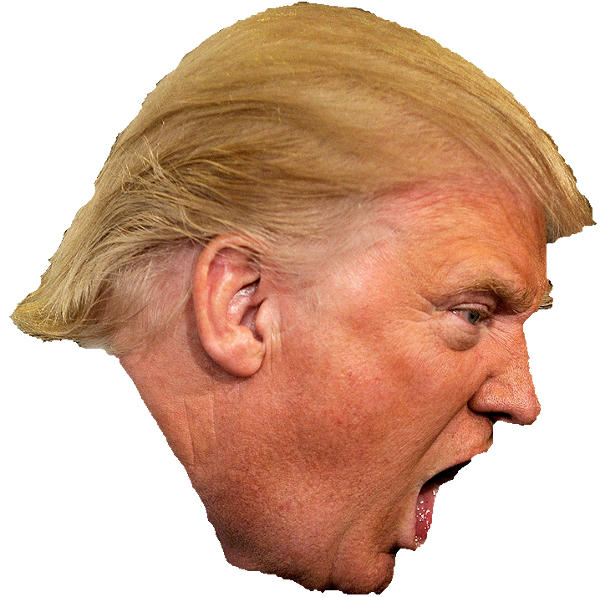 Download:
http://www.mediafire.com/download/b5f89 ... hip_V4.ftl
(Replaces Federation A)
Features:
Trump Missiles! Totally not wasteful Leto missiles in the slightest!
A Trump Bomb! use his charisma to destroy the enemy in a loud explosion!
Artillery is the Apprentice Bomb. Fires 3, crew-killing projectiles that will set the enemy ship on fire half the time and has a tiny chance to breach the hull due to the feedback. Also does 2 points of system damage, so you can get through shields. (Replaces Federation Artillery so you can do all those Captain's Edition events as a high-ranking cruiser... and get through asteroids with one of his cutting remarks!)
Steak Bomb! Lobs a Trump Steak at the enemy which stuns them in place for some time so you can probably get the artillery strike in. Careful when shooting it at the enemy though. It'll poison your crew as well as the enemy on impact. Just like a real Trump Steak.
Do I need to explain why the Oxygen system is Level 3 and big?
No medbay or clone bay. If you want healthcare, you gotta pay for it like everyone else.
And many more! There's even an inspiring speech by Trump that'll certainly get your crew's blood pumping!
Notes:
This is meant to be taken as a joke. I'm Australian, mate!
I might make more of these political ships? How about a Hillary Cruiser or an Abbot Boat (although that might be turned back)
This ship is sort of complete and sort of not. If you want more features, let me know. I just made this for a laugh.
Credits:
Sleeper Service for Captain's Edition. (The sound for the Trump Bomb comes from one of the weapons used in it)
Metzelmax for A Strange New Galaxy (
viewtopic.php?f=11&t=14896
) (The Steak Launcher uses sounds from one of the guns used in it)
Older versions:
V1:
http://www.mediafire.com/download/bs6g0 ... mpship.ftl
V2:
http://www.mediafire.com/download/aawx9 ... hip_V2.ftl
V3
http://www.mediafire.com/download/du62k ... hip_V3.ftl