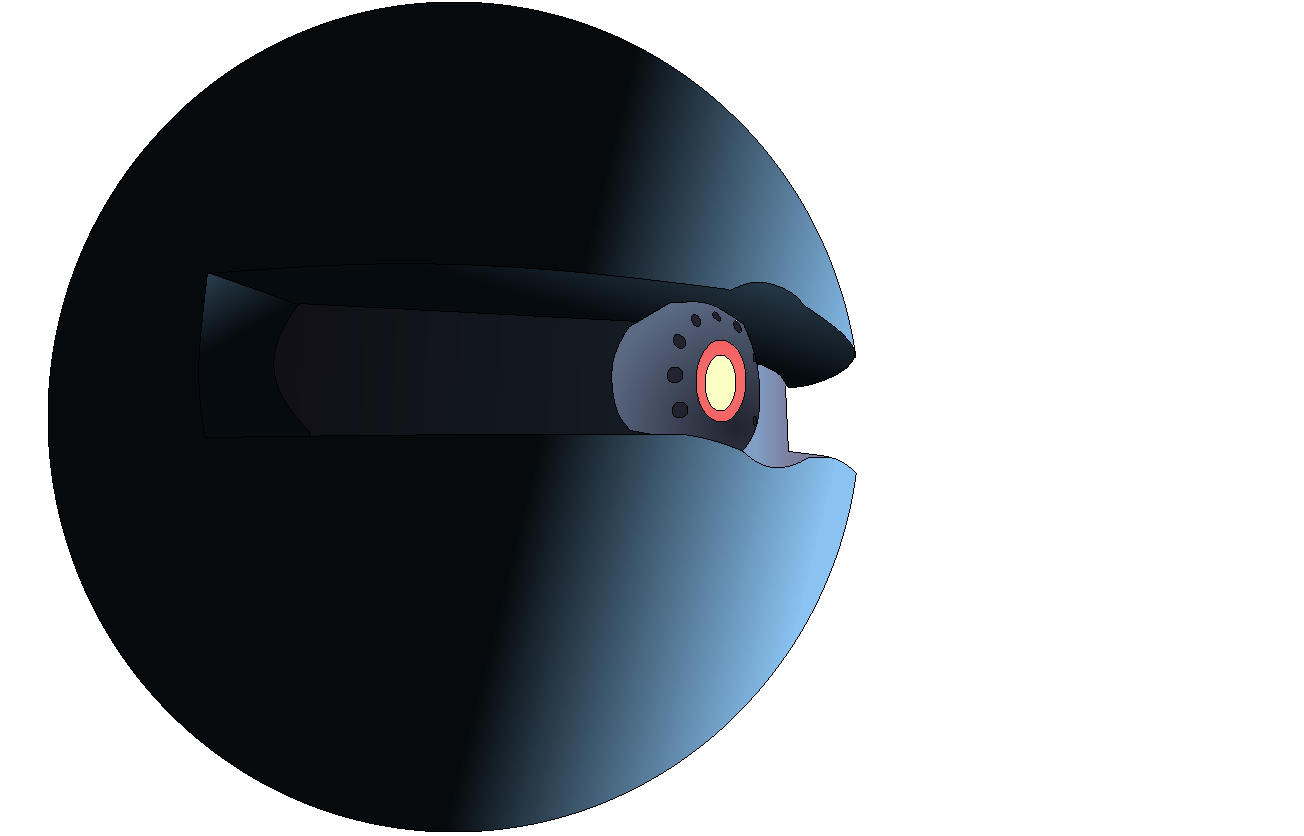 This is...
The starkiller base from Episode VII
This ship is 2X the size of the Kestrel. This is my first mod, all support and criticism accepted.
Background
The Starkiller Base is the first orders base of operations. It is shown to be at least 5x the size of the death star. It has a powerful solar laser.
Known problems:
A few glitches including broken room outlines, Glitches in hangar and maybe a few more.
FTL profile:
The Federation saw potential in the work of fantasy and made it their most powerful ship. Known for having super powerful beams.
Armory
The ship has the following stats:
Reactor:30
Health:30
Weapons:8
Weapon List: Glaive Beam x 2
Shield: 1
Sensors: 2
Doors: 2
Engines:1
Piloting:1
Hacking:1
Back Up Battery:1
Med Bay:1
Oxygen:1
Augments: Battery Charger, Zoltan Shield, Slug Repair Gel
Crew: 7x Human
Drones: No (Will have 0 slots if have bought)
Ship Replaced: Kestrel Type A
Summary
Pros
Has powerful weapons
Collects scrap fast
Massive reactor
Great augments
Cons
Cannot buy augments in shops (EDIT: It can buy augments, just you need to sell one first.)
Glaive beams become outdated
Cannot obtain drones
Very low evasion
100 scrap to activate first shield.
Download
Download
HERE
Have fun!
Update: Now cannot buy drones. (Should work.)