Hey guys,
Been fooling around with superluminal and I think I have a good handle of things. (Not that great)
I am able to make functional ships. I want these to be balanced, so if you have any feedback don't hesitate to tell me.
YES these do not look nice as I am new to modding BUT they are functional and I hope to make these look better.
The first is The Cornucopia of Fine Goods. The idea is to have a trading vessel. As the Scrap arm, common goods and cargo teleporter mean you have a steady stream of scrap while not having to slow down...you can wind up with a lot of scrap BUT it's underpowered in all other aspects so you wind up repairing the ship a lot, and spending a lot of money on it. Let me know about balancing ideas.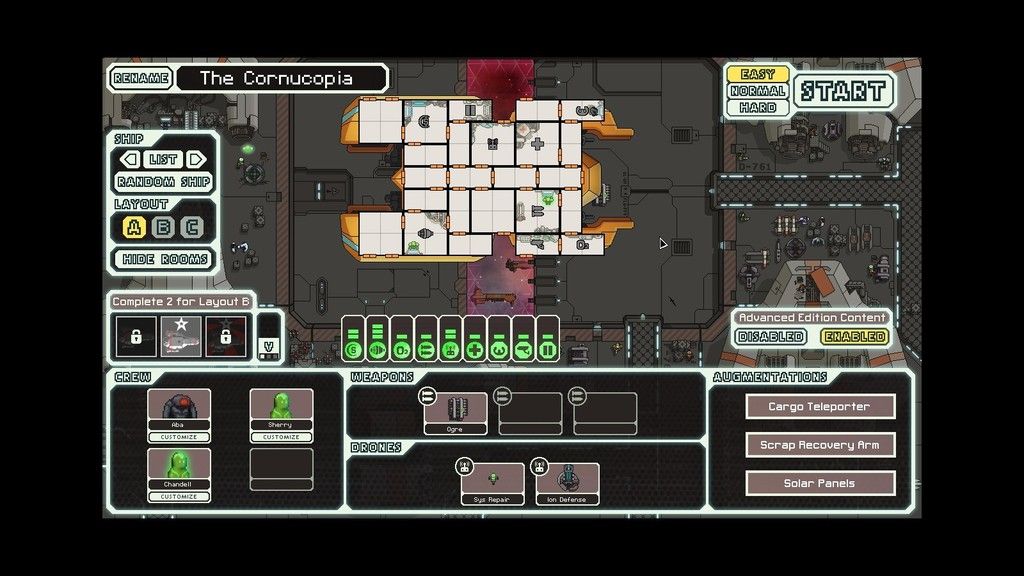 Hull image is credited to narnkar.
Second ship is a Drug Runner ship. Pretty simple. It's fast (4 engine power), it can get out of fights (FTL boost) and there are drugs on board (slug hallucinogens). The 4 engine power means it will be dodging a lot more and thus the pilot and engineer will gain skills very quickly.
Hull image credited to Steamtex.
Link for downloads below.
https://www.dropbox.com/sh/8v3g6jo4iiw2 ... EklHa?dl=0