So... I was playing One For All mode in League of legends and I was like "What if we all played as Lux?"
Needless to say it was a good idea and a bad idea to play as the Lady of Luminosity. But anyway, I said to one of my friends "What if I was to weaponise Lux's laugh in an FTL mod?"
So here it is... the DSS Luminance: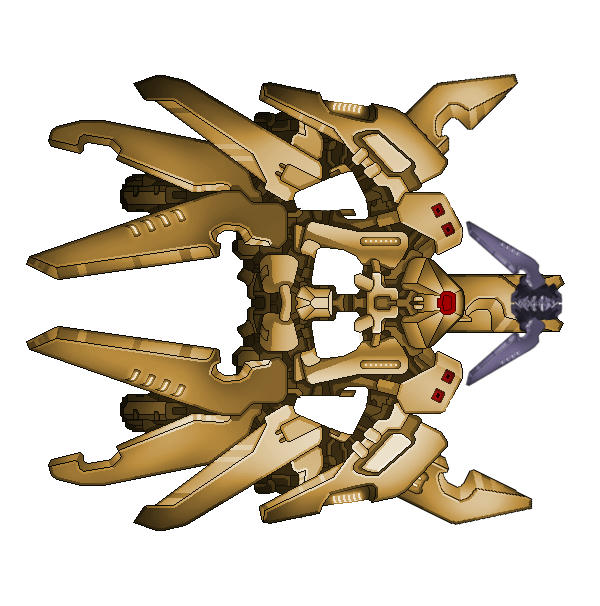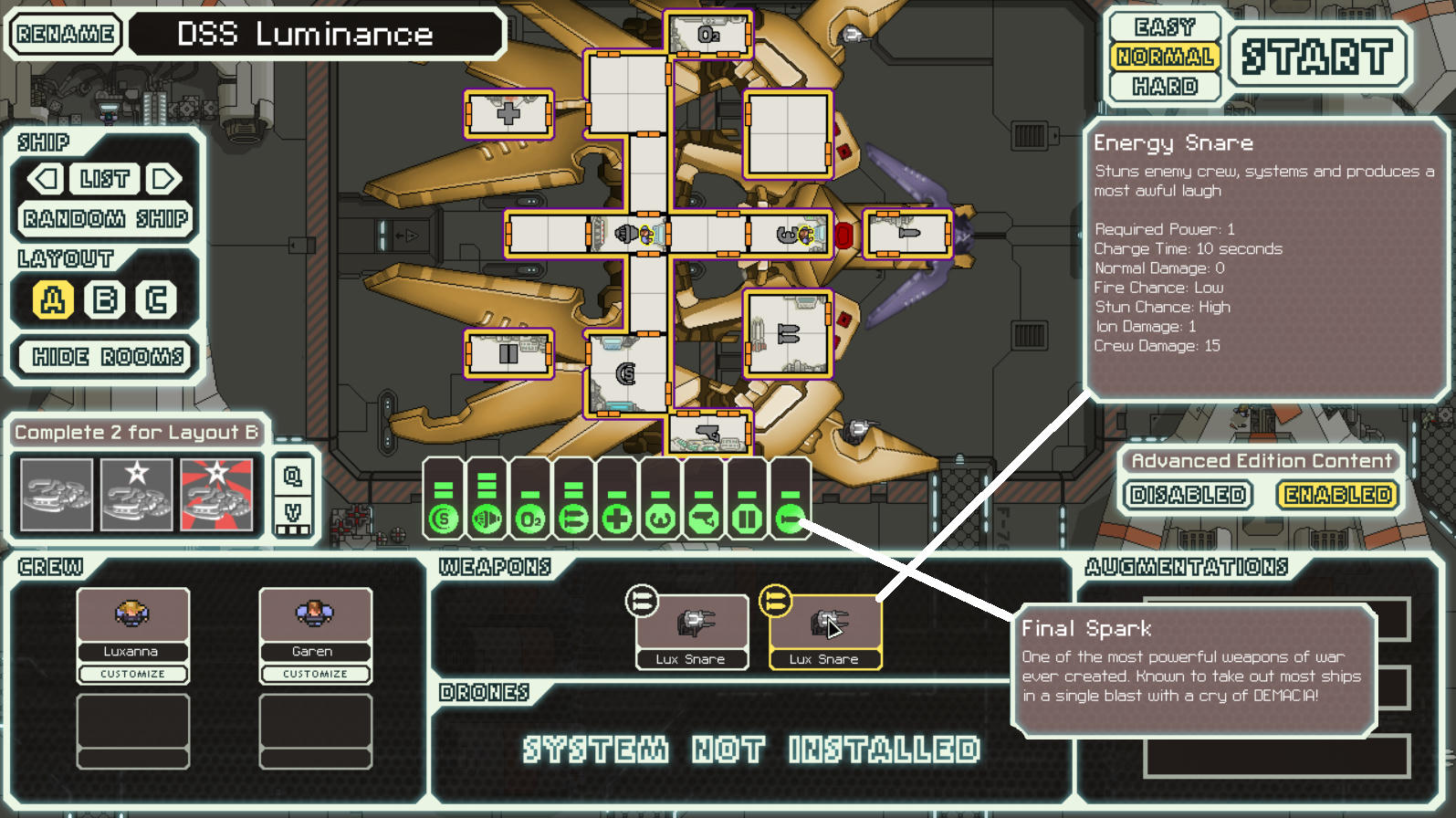 (Replaces Zoltan A)
http://www.mediafire.com/download/29w39 ... nt/Lux.ftl
The DSS stands for Demacian Star Ship.
Story:
Shortly after Pentakill left Runeterra for the stars using
Sona's Etwhal
, Demacia soon followed. With the help of their friends in Piltover, they built a ship for the Steel Legion and loaded it up with some light weaponry thanks to the help of Luxanna Crownguard.
Of course shortly after building this ship and launching it to go fight the Rebellion, the other nations and empires on Valoran followed suit. But Demacia was up in the stars first at least. Are they capable of destroying the Rebel Flagship? Who knows, but one thing is for certain - the Rebels will not be laughing once Lux starts.
Gimmick:
This is important, so pay attention to the gimmick of this ship.
Many of the rooms are separated from each other. This makes beam weapons less effective as a whole against the Luminance but it has its own problems. Don't tell any crew to stop in the middle of a doorway into nowhere. They'll be unrecoverable and you'll need to dismiss them. Same applies for Drones if you want them.
Secondly, the ship is armed only with 2 weapons slots. So your loadout will be limited. But not to fret because here's the real gimmick:
The Energy Snares are not beams but bombs. They have a small chance of starting a fire, they'll cause 1 ion damage to a ship and will always stun the enemy for a few seconds while doing a bit of damage. What's the catch? Well they also make Lux's laughter when fired. If you love hearing it all day, you'll not find a problem but if you'd rather listen to the screams of tortured children over Lux's laugh... there will be problems. Such is the price to pay for an awesome weapon.
Lastly:
The Final Spark. Lux's Ultimate power. Just like in the game it has a 60 second cooldown time (on average) so ignore the Artillery prompts. It's not 50 seconds, it's 60. Keep that in mind when you're wondering why the charge bar is going over. Now what does the beam do? It fires a quick blast with a cry of DEMACIA! and does 10 damage to whatever it hits. Shields don't matter, it'll always do 10 damage (unless you're against a Rock ship) so it's perfect if you need to finish off an enemy.
Videos:
Katatonik the Mantis:
https://youtu.be/U71L3MaEsMg
(Normal Difficulty in Captain's Edition)
What might be next:
A ship made for Garen (spinning weapons and an artillery of JUSTICE!)
Piltover Customs Peacemaker (Might use Jayce's Mercury Cannon's weaponry with Caitlyn's Ace in The Hole for the Artillery)
Something involving Noxus (Maybe Singed and his toxic arsenal?)
Something involving Zaun (Viktor!)
Versions:
Version 1 - Added ship