-------

Sensory Deprivation

-------

What is it?--

Sensory Deprivation, or SensDep, is a small, highly-compatible visual/textual modification for FTL.

It doesn't change any ships, events or weapons, but, by hiding select information, forces players to rely far more heavily on memory, diligence, and trial and error.


So it hides Information? Like what?--
Glad you asked!

The Core Mod mostly deals with systems:
System room icons are removed, making it harder to track damage on your own ship, and more difficult to locate targets during battle.

Beyond that, each system is now categorized under the umbrella terms 'Combat', 'Supplement', 'Life support' and 'Ship'
You'll need to pay close attention to your enemies to know exactly which systems they're using.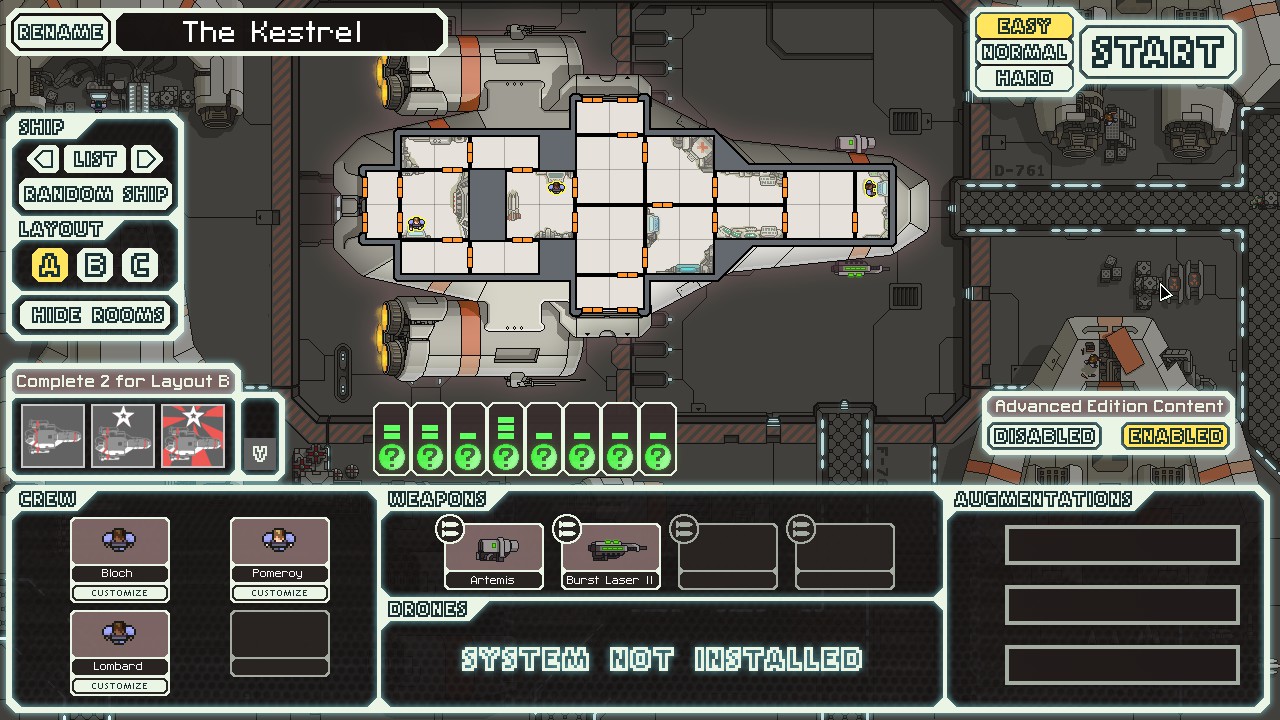 That's no problem! I know all the Ships' layouts off by heart.--
Trust me, you probably don't.

And even if you do, there's a few tweaks and modifiers included in the download pack to let you customize the challenge.
There's even a solution to your very problem - more detail after the download link.

Anything else?--
Well, the core mod has a few more little challenges for you to overcome, like the health bar, which...

Y'know... I like to leave a few surprises for people - Maybe just try it and find out?

Or check out some let's plays if you really want to know what's in store for you.

You monster.--
Thank you!
-------

Downloads

-------
Sensory Deprivation is currently available on ModDB.

There's also a whole bunch of actual screenshots there if you wanna check them out.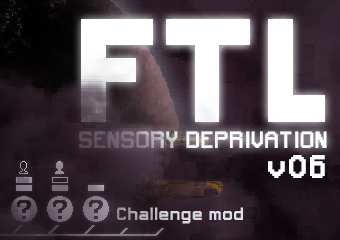 -------

Installation Notes

-------
SensDep should be loaded with the latest Slipstream Mod manager.
The mod is designed to be highly compatible, and can be used alongside other mods. For best results, make sure SensDep is loaded after any other mods.
Should you wish to use any of the mod's tweaks or addons, they should be placed after the Core Mod.                                                                                             
-------

Ship Scrambler!

-------
The Ship Scrambler pack allows you to randomize the layout of enemy ships.
This doesn't effect load-outs, only layouts; an Auto-Scout will still only ever have Piloting, Engines, Weapons, Shields and/or Cloaking, but the scrambler changes where they're located.
The new locations aren't persistent between factions - Auto-Surveyors' piloting rooms won't be where the Scouts' are - but all ships of the same class will share the new layout, which may be
some
comfort.
The Pack contains 5 Scramble Varients; A, E, R, S, and T.
You can use as many or as few as you like, even re-order them; each time getting a different result (up to 325 variations!).
Examples (with SensDep turned off:)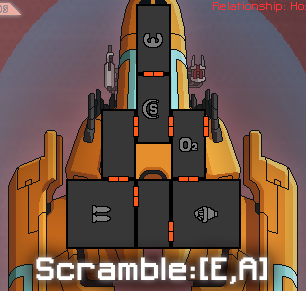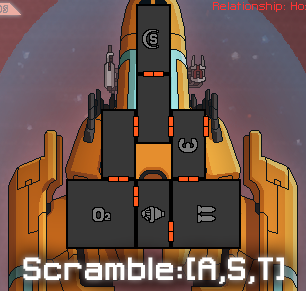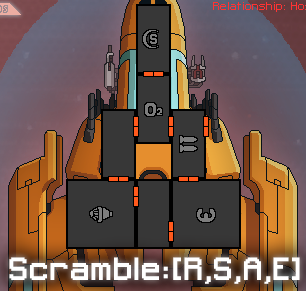 When setting up, please make a note of your load order as such; Scramble[X,X,X,X,X]
This way, you can share experiences with other players, and also report bugs easier should they occur.
---                                                                                                      
--v06 UPDATE YALL!--
Quick update here; SensDep now includes two new packs for those really craving a challenge;
Secluded Sectors, which removes Sector information when jumping from the Exit Beacon
Speckless Specs, which reduces the information displayed by weapons and drones in your UI
The Halloween pack, Scared Senseless, is still included, but as it's now December I've stopped using that as a main selling point.
There's also a few tweaks to the Core Mod, including a new Title Screen!
Go! Now! What are you waiting for!?                                                                          
-------

Hey kids, wanna see a scrapped hull?

-------
Check out these let's plays:
Anistuffs'
SD Playlist
, where he aims to beat the game with every ship while inflicted with this mod!
Stylesrj's
first run
with the Ship Randomiser Mod
Styles also just did another run with v06 attempting a
Boarding Stratergy
- it's pretty brilliant!
Biohazard063's
Runs, using all the current addons, Captain's Edition, Randtrell, AND Flagship randomiser:
First Run
(Note: on his first run, Flagship Randomiser was loaded out of order so the final battle isn't representative)
I'm also making a
small gallery of Gifs on Imgur
from the let's plays mentioned above.
Possibly more to come!