Two weeks ago, I said to Chrono Vortex I'd take a stab at making the Scrin Planetary Assault Carrier. Well then I got lazy and threw it on the backburner next to my Xenoblade ships.
Well, after a few hours of meddling with files, etc. here is the Scrin Planetary Assault Carrier done in FTL.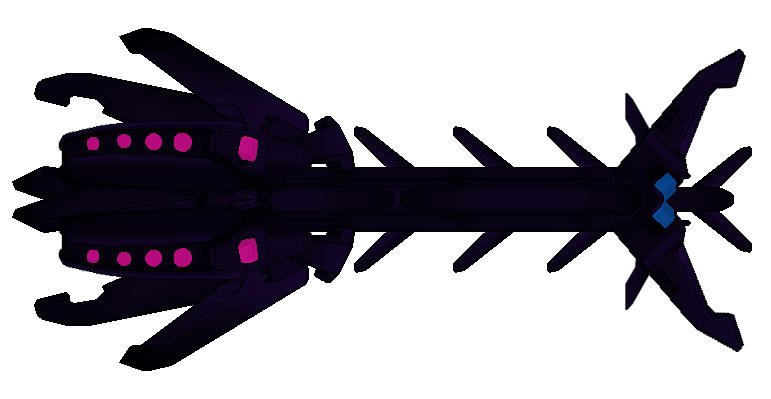 The Foreman's Revenge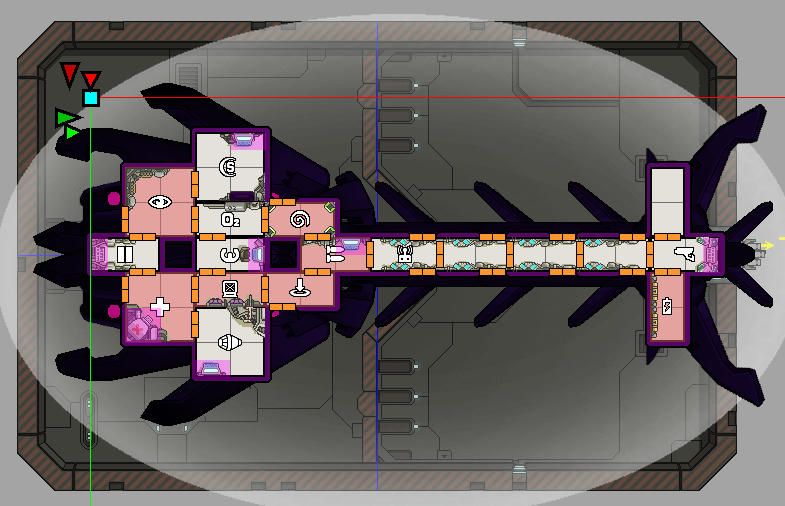 Room Layout
Note: The Medbay should be a Clone Bay
http://www.mediafire.com/download/d7ayw ... inship.ftl
Download link
Story:
After the Third Tiberium War, the Scrin Foreman retreated into the Threshold Tower and back to their homeworld along with the Traveller-59 cult leader. Together they commandeered a Scrin Planetary Assault Carrier and began modifying it for interstellar travel to escape their superiors whom they disobeyed when they abandoned the mining operation.
In their escape though, they activated a Singularity Generator and somehow ended up crossing paths with the Allied Chrono Division and their ship, the
Legionnaire
. A fight ensued between their two ships and the Foreman won due to the fact he had fighters and the Allies had no shields. Then the Soviets dropped in to say hello with a Nuclear Missile from their own ship the
Burier
. Wounded, they retreated to a space station and Traveller-59 mind controlled the crew, turning them into Cultists. However little did they know that this station was run by none other than Yuri Prime! He had taken the
Pythia
to conquer the galaxy and this station was to be his Throne Room!
And then it was discovered that Traveller-59 was his father! Somehow!
An epic fight ensued between the two psychics over the drive core of the space station until Traveller chopped off Yuri's arm with a Tiberium Saber and kicked him down the shaft.
Victorious, the Foreman and Traveller went back to their only to find that some Slug had nicked it, leaving a polite note reading "Sorry, galactic emergency."
Stats
Engines: Level 4
Shields: Level 2 (1 Layer)
Weapons: None (Can be bought in stores. One Slot. Level 4)
Drones: Level 4 (6 slots)
Doors: Level 1
Sensors: Level 1
Life Support: Level 1
Medical: Level 1 Clone Bay
Starting Crew
1 Slug
2 Engies
Augmentations
Drone Recovery Arm - The Foreman put a homing device in all of his fighters so before the carrier jumps they return to the hangars. You'll sell this in Sector 7 when you have over 40 Drone Parts
FTL Recharge Booster - Traveller-59 souped up the engines in his haste to get the carrier moving away. You'll probably sell this augment though.
Drones & Weapons
Stormrider - This is essentially like the Combat Drone Mk.I except it's a little bit faster and the gun has a slightly greater chance to start a fire. You have two of these wonder machines but it's best you grab other drones in later sectors.
Ion Storm Artillery - If you're playing with Captain's Edition and you're curious about the Artillery this ship packs, it's got one. It shoots a blue focus beam into the enemy ship, zapping out their shields. 40 second cooldown. I haven't tested this one though. It also stacks up with the Weapons Room, so if it gets damaged, one might not be able to be repaired.
Here's the ship in action: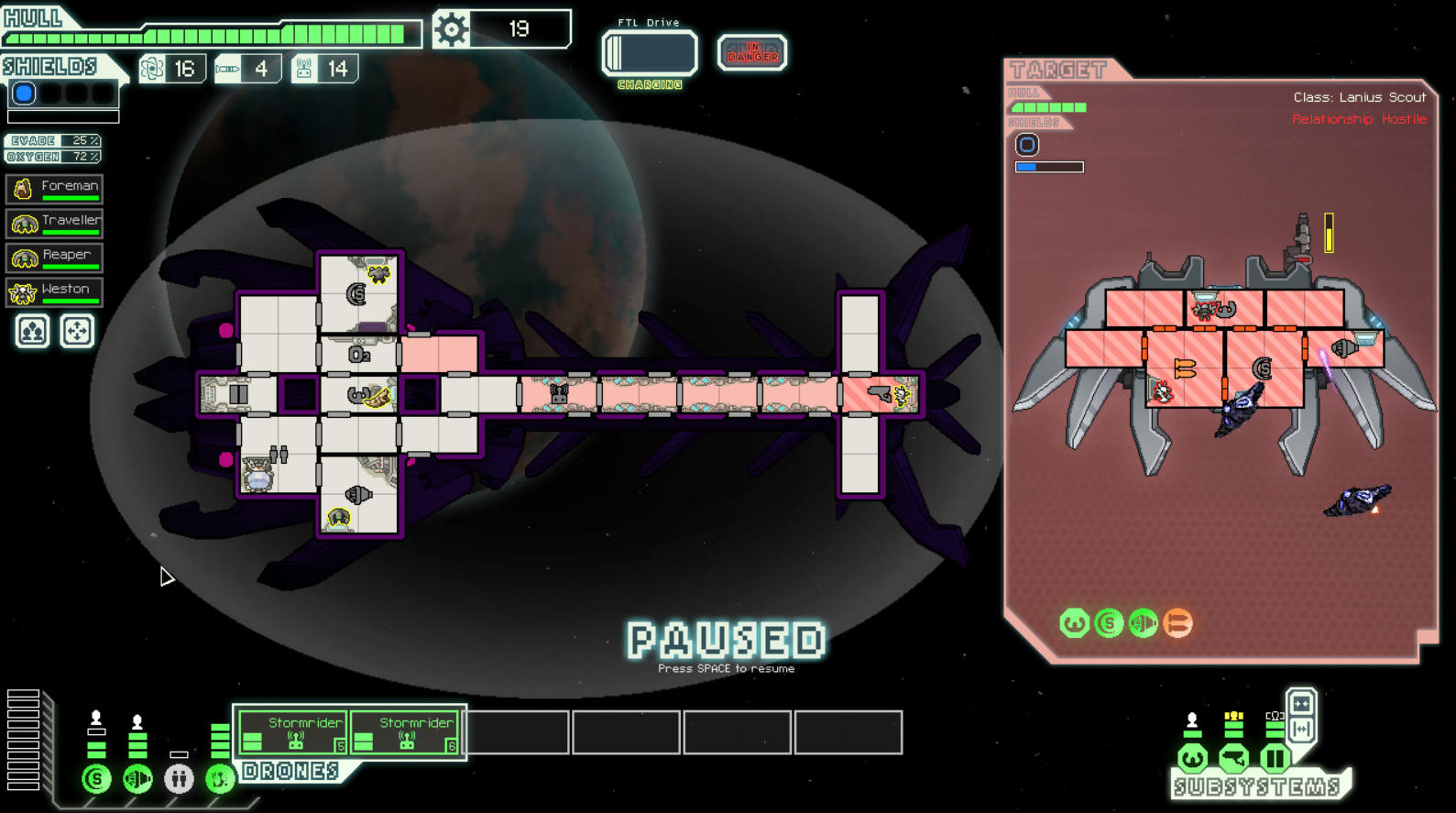 Tips:
You can buy a Weapons System for 30 Scrap and get Level 4 Weapons right away. However you only have one slot. So it's probably not a good idea to buy Weapons as it's pretty weak compared to the Drones.
Swarm the enemy as much as possible! You have a Drone Recovery Arm, so go hog wild.
Mix and match your strategy. You have 6 slots but only 8 maximum power.
Defence Scrambers are your friend. If you can find one, you'll go further when the time comes.
Issues:
The game's UI can't handle more than 3 Drones on a ship or a ship without a Weapons System at the start. It shouldn't affect the game unless you play with hotkeys as half the drones don't respond to them.
The UI also means that powering up or down Life Support may require hotkeys if you don't want to release a drone or something.
There are no gibs. If you don't want the ship vanishing on death, don't die

Have fun and do let me know what you think!
Videos:
My own run with Captain's Edition:
http://youtu.be/PaIDm0xDrZk
Special Thanks
Chrono Vortex for bringing Command & Conquer to FTL and making those wonderful ships I linked to in the story.