This ship was thrown together by a ragtag group of Mantis and Lanius. The intent of the ship is to de-oxygenate the crew and then swoop in with a lanius boarding party to finish them off. No gibs, but a cheat gib is in place. Needs work but for my fist ship I'm pretty happy with it. Once I get my head wrapped around making weapons I may add a custom laser for breaching, IDK.
Changelog:
Code: Select all
Version 0.2: I added the rest of the rooms
Version 0.25: Fixed room images
EDIT: apparently not - I promise I'll fix it
Version 0.5: I didn't fix it :(, someone did it for me.
Thanks to the talented and good looking FederationScumX1999.
Images are fixed.
rooms are more compact
gibs added
cloak image added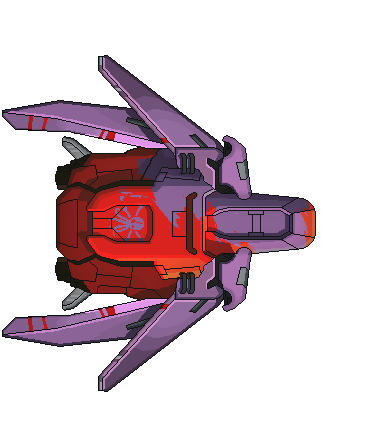 Image made with FTL ships
Image put together using Paint.net
Made using Superliminal 2
REPLACES KESTRAL A: That way anybody can use it!
Stylersj's run:
http://youtu.be/gfZTrek-i5s
Here's the download:
The Oxyless 0.5