So I was working on my FTL fanfic and at some point I was like "Hmmm... how about I make another Zoltan ship. I'm really feeling it this time!"
So here I've created the Enlightened, a Zoltan ship I spliced together in under an hour from other Zoltan ships.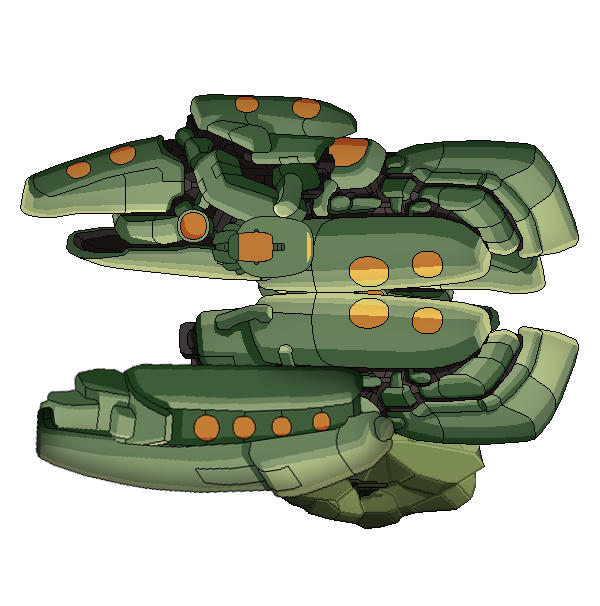 http://www.mediafire.com/download/nlx7lgwjlldhnau/Gutei_V2.ftl
Now you're wondering... why is it called Gutei? What's Buddhist mythology got to do with this ship? Does it cut off fingers or something?
Well no one in particular it's called Gutei because some of the upcoming chapters in my fanfic is pretty much Immortal Defense (a fun Tower Defence game) with the names changed. And Gutei was in it for some reason... it's a name.
Now for those who actually want to know what they're downloading, that's easy enough.
It's a Zoltan ship, so it has Zoltan shields. It also has Slug Repair Gel because breaches are annoying and it can commit acts of piracy in Captain's Edition (and truce-breaking. It'll make sense once I get those chapters released.)
The guns pretty much are just me saying "I like Dual Lasers. Here's two of them to get you started but check out the artillery."
The real kicker as to why this ship is deadly is the Artillery system. The description calls it the "Antimatter Siege Cannon." Does 5 damage per room, causes breaches, fires and pierces all shields. As long ranged as the Vindicator Beam so the fun never stops until the enemy is dead.
Additionally I modified the systems a lot. Because the ship is OP and you'll need something to spend all that juicy loot you'll be getting, I've made it so that you can upgrade Cloaking to Level 10. Weapons, Drones and Shields are all set to Level 16, so that's 8 layers of shield, ability to fire 4 Glaive Beams (if you're lucky) and 4 Defence Drone Mk.II's. Missiles will not get through and ruin your fun!
Finally, when you start the game you'll notice it has no crew. Intentional. It's an automated ship. Because the real fun starts when you play it. This time you'll be given a crew of 8 Zoltans and is that an 8x8 room with all the systems in it and your shields are half-damaged for some reason? Yeah I dunno why it does that. But think of it as a slow buildup to awesome (stacked rooms tend not to want to be repaired by hand).
I should make a video of the ship to show it off better than just typing it down because there's a lot going on here with the Zoltan Flagship. But like my other Zoltan ship mods, it's meant to utilise the fact that Zoltan power will stack so at least 8 bars of power for each system will be ion-proof.
Lemme know if anything is wrong with this ship besides being overpowered and not fun after a single playthrough. Or the fact that FTL can't do certain things like make stacked systems work well.
Older versions:
http://www.mediafire.com/download/qw3adwtdbbwdurv/Gutei.ftl