I was looking at the thread by
zuesman101
with the Federation Stealth Bomber and I thought... "Hey why not create a Stealth Fighter?"
http://www.ftlgame.com/forum/viewtopic.php?f=11&t=26802
(Thread in question)
Anyway, this is the Nighthawk Stealth Fighter.
Ship features: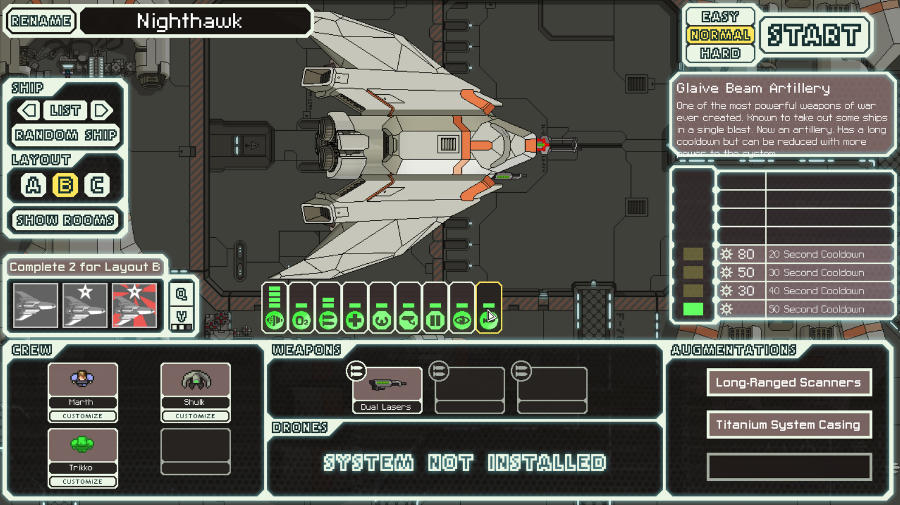 Potential Systems: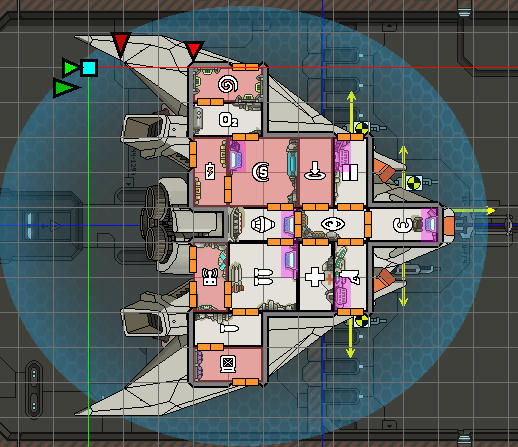 It replaces the Stealth B, because technically it's made from parts from the Stealth B. Even the Glaive Beam is from the Stealth B. I'd say it's a far superior version of the Stealth B, but since the Glaive Beam is now an artillery (the cooldowns are the same as the Federation Cruiser's) it takes 50 seconds to deliver the fatal blow and a pre-igniter won't do much in cheesing through battles.
Plus there's one less layer of cloak and it has dual lasers, because frankly it's the best gun in game next to Advanced Flak.
Download the ship here:
http://www.mediafire.com/download/q84aof1721htqx6/Stealthfighter.ftl
Notes:
The ship has only one gib. When destroyed, it rockets ahead, perhaps to fight another day. Also, making gibs is hard.
The shading isn't quite right on many parts. Again, making proper shading and glows is hard and I'm not a good artist. I do recolours and splicing mostly.
I've sneakily raised the effectiveness of the Titanium System Casing from 15% to 25%. Probably won't help but everyone complains how the DA-SR12 doesn't have it while the Nesasio does.
The artillery may or may not be mannable. Doesn't work for me but the code's in there indicating that it should be possible. I don't know how the Flagship does it.
Videos:
I do a playthrough of this ship... as best as I can play a Stealth Cruiser.
http://youtu.be/ZRZKKxjVvgU