[Ship] Delirium Duo vAE.1.1
Posted: Wed Sep 24, 2014 11:26 pm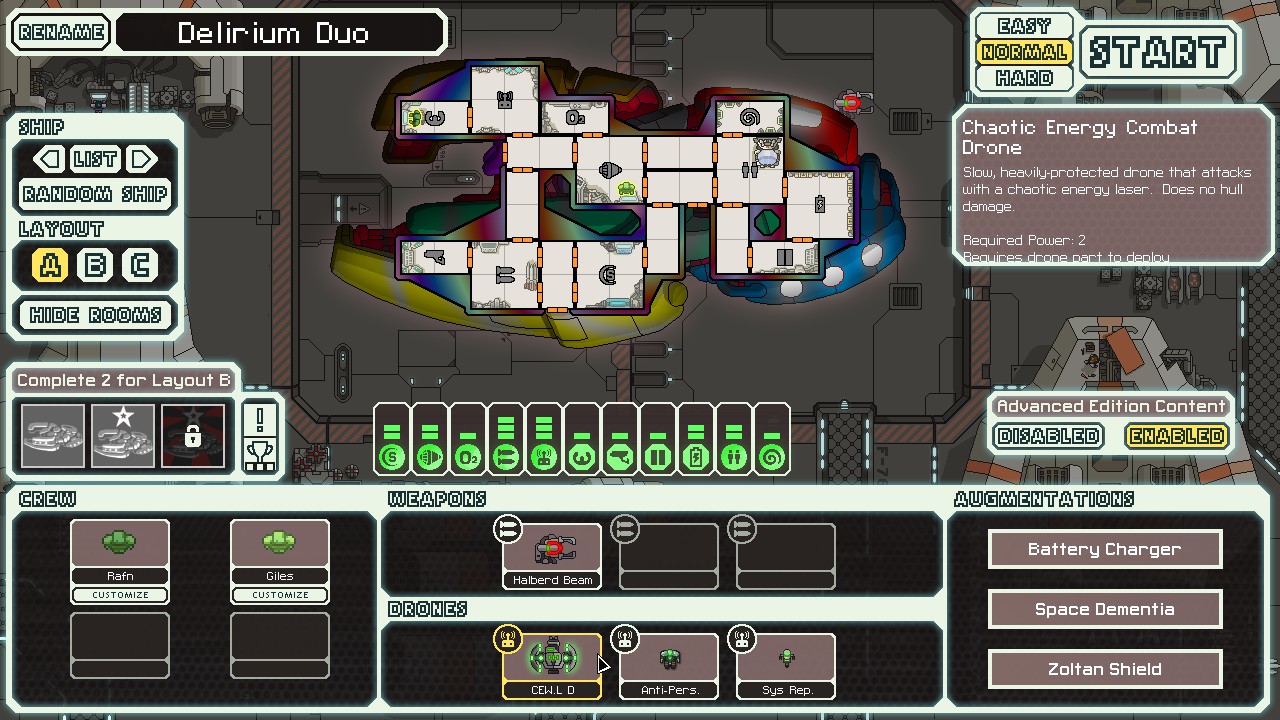 Install with
Slipstream Mod Manager
MediaFire Download Link
AE.1.1 - Replaces Zoltan-A
Code: Select all
Initial Release of AE.1:
-"The nature of the day is rotational. The fever is emaciated. The reason is-"
-Backwards cockpit, because this ship isn't really special

AE.1.1 Update:
-Starting engines and reactor increased by 1
-Replaced Combat 1 drone with custom drone; Chaotic Energy Combat Drone (CEW.L D)
-Added an event-based augment; if you know how to use it, it can get you a ninth system
After the failure of the first
Delirium
, the Delirium Duo was constructed in place of it. It doesn't exploit the nature of Zoltans like the original ship tried to do, but someone still messed up the design. Why is my piloting BACKWARDS?!?
...
...
Sorry, there isn't really anything special about this ship.

AE.1.1 update starts the ship a little stronger in the engines and reactor, plus it replaces the combat drone with a custom ion/system damage drone. If you are crazy enough, there is now a Space Dementia augment that lets you buy a ninth system under the right conditions.
Video:
Rand118 - AE.1.1 -
Full run
Credits:
FTL, Slipstream, Notepad, PSP7
AE.1.1 credits: Some Weird Al lyrics for the custom augment/event