The Cerenkov Class Zoltan Cruiser was seen as a very weak ship by many of the Federation and the Zoltan Empire. Armed with an ion weapon and a highly inaccurate drone, it was uncertain how such a ship could ever perform effectively.
A certain Zoltan Envoy kept suggesting alternatives to the Cerenkov or even just a different loadout change. The Zoltan Resource Committee refused to listen so she took action herself, drawing up plans for an alternative to the Cerenkov.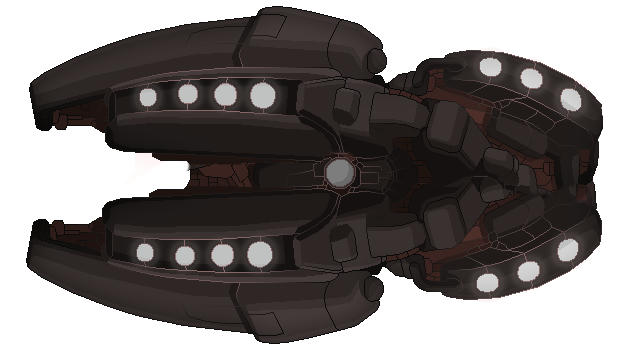 http://www.mediafire.com/download/86snk ... ielder.ftl
(Replaces Zoltan C)
The Defendant utilises the power of Engi automation and Zoltan shielding technology to create a highly defensive cruiser. Of course, the ZRPC was not willing to fund it all the way and as of such there are several problems in the design.
Things to note:
1) There is no station for piloting or the engines. That wasn't in the budget. Nor was a decent reactor.
2) The Shield Room has spots for 8 people. The intent is to grab 8 Zoltans, put them in that room and laugh at how ion-proof your ship is.
3) The Medbay shares the same room. This is intentional. Having all those Zoltans in there wouldn't be so great if they're constantly having to switch out for healing. This might mean though that one or both rooms cannot be fixed as overlapping rooms do that. Don't worry, the ship's automated. It can fix it, albeit slowly. This also means that the medbay will always be powered with the shields. Twice the energy! Twice the fun!
4) For some reason the station in the Shield Room doesn't work. Dunno why, let's say it wasn't in the budget.
5) The mod comes with altered events and blueprints. There's a dummy augment so the event will work. This does mean any event using a start beacon will be altered. I've tested this on Captain's Edition and Captain's Edition Infinite and so far it works, but it does mean you can't socialise with the crew at the start and there won't be a 5 ship delay on Infinite. This may also affect the Flagship Randomiser and that you can't read the intel, but it's my first attempt at event scripting.
6) Like my other ship, there are no gibs or special cloaking images.
Any problems encountered, let me know. The main purpose of this ship was to show off an 8 person shield room and an OP amount of shields

And of course not be too much of an OP ship, just something gimmicky.
Special thanks:
BrenTenkage for trying out the ship:
https://www.youtube.com/watch?v=5cRynB04n40&feature=youtu.be