will start polishing up and getting the gibs in the right names and stuff soon.
Question for the slug: maybe make it a bit more interesting with maybe some specific weapon selections?
Also for that ship (which was intended as player but you know me- I make my player ships the size of enemy ships) I was going to split hte ship into 4 sections (for the type C with clone bay), the engines + 1-2 rooms, the Weapons +1 room, the Shields+1 room, and the helm (+the rest and the centre of the ship, by + I mean what is connected to it via doors) and due to how the player starts where crew are (ie if I have 4 crew I will have at least 1 slug or what ever at each station).
I am not sure if enemy crafts do this or they simply pile up near the helm and just go to the rooms later. if it is the "pile up at helm and go to systems!" Which by looking at some videos just now it is the "I am at this system!" and all extras will be at other systems.
That could be 1 of the lay outs. The others can be more normal but this one I mentioned isn't like those I've seen- I did see a few disconnected room ships (typically just 1 ie O2 on a mantis invader, rebel vintage (invader?) has disconnected Stealth, famous slug interceptor has disconnected O2 and Engines... etc)
Maybe this ship is centred on the more "Slug-esqe" weapons out there- fire and anti bio beams (along side hacking your shields out and stuff- could be with one of the layouts/ encounters)
I am also going to eventually be working on a "Tesla weapon" which is essentially a very big frame by frame animation sheet of a tesla weapon that would shoot out lightning towards the enemy ships direction and on the enemy side it has a "bomb" weapon with a big animation of lightning coming out from 1 of the sides or directions. Would perform similar to a stun effector with damage. (nothing to strong like 1-2 ion damage and 1-ish normal damage). Thought maybe that could be in CE maybe- at least maybe only in the form of a slug exclusive weapon- was just an idea to make this thing more special... however I am still debating on the art. There are many ways I can go with it... Some exmaples of ideas in my mind thus far.
[img]
http://img00.deviantart.net/0477/i/2013 ... 6lypkx.jpg
[/img]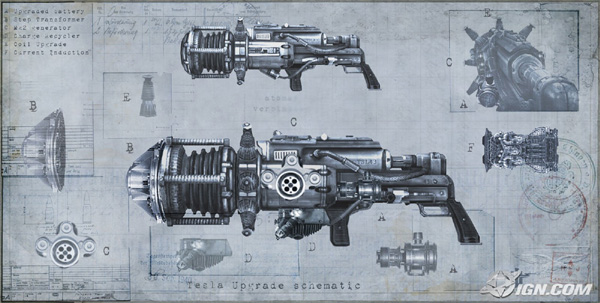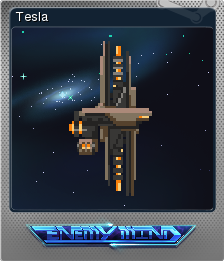 (note: last one is a ship, however I want to incorporate the twin spinning "tesla" guns in a form of a weapon)
Of coarse I am not trying to force anything onto the mod- just thinking of ways to make this slug ship more interesting.
(PS: the reason I really want to make this weapon is because Justin Ma himself wanted a form of a lightning or tesla weapon in game but never made it.)
The slugs have very interesting lore behind them and such and I find it kinda weird that in vanilla it's just droned out in nebula. -shrugs-
Anyway- you want most of the Rebels in the black and red colour scheme (also your opinions on the black and purple?), for eg the vintage rebels? I would assume the rebel ships with no pirate markings would be a nono- however considering what-little i know of the Red+ black in CE or black pirates in general (I mean in hull colour not racial slurs...) is that they are a bit better then normal pirates (for eg the "Pirate cruiser" that has stealth and everything nice)- I can see these high end pirate ships getting a hand on a Rebel er-... I have no idea what to call that thing- the thing that has 3 of the "Boss" artillery mounts even though I never saw 1 with said artillery weapons ^^;