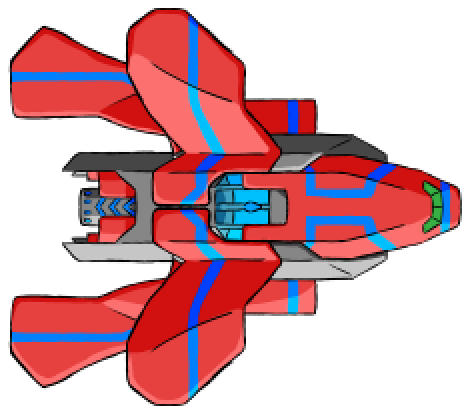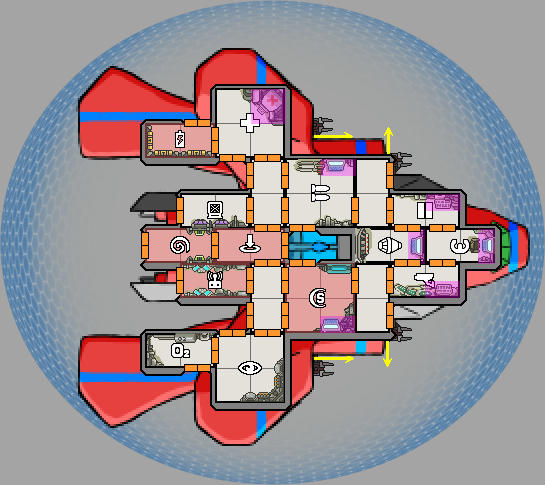 Infared
Designed to slip into enemy lines and destroy capital cruisers, this ship is equipped with weaponry and systems designed to destroy the enemy in one volley

Replaces Stealth A
Code: Select all
Hull: 30
Reactor: 9

Shields: 1 (0 shield layers, system not pre-installed)
Engines: 4
Medbay: 1
Oxygen: 1
Stealth: 1
Hacking: 1
Weapons: 4

Piloting: 1
Sensors: 2
Doors: 1
Battery: 1 (system not pre-installed)

Weapon Slots: 4
-Mini Beam
-Mini Beam
-Mini Beam
-Mini Beam

Drone Slots: 2 (system not pre-installed)
-N/A
-N/A

Crew:
-Human
-Engi

Augments:
-Titanium System Casing
-N/A
-N/A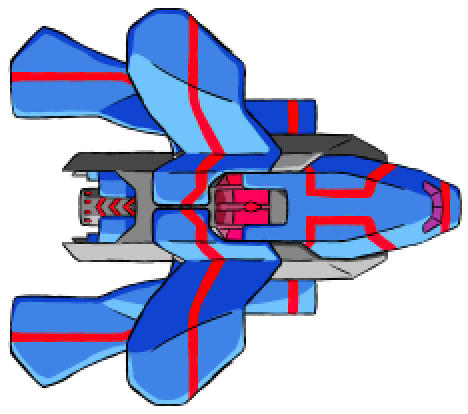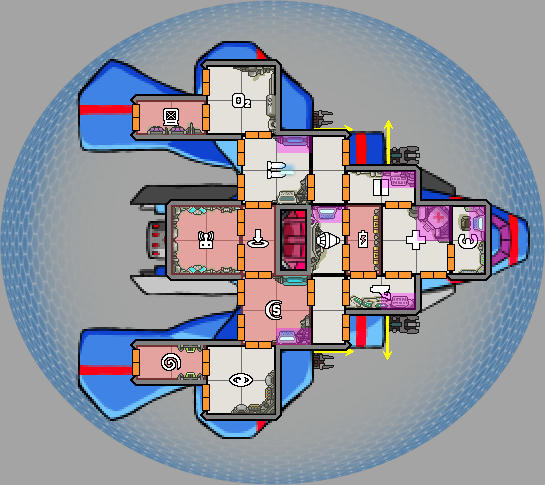 Ultraviolet
While not quite as precise as the standard version, this one is somewhat more versatile

Replaces Stealth B
Code: Select all
Hull: 30
Reactor: 8

Shields: 1 (0 shield layers, system not pre-installed)
Engines: 4
Medbay: 1
Oxygen: 1
Stealth: 1
Weapons: 4

Piloting: 1
Sensors: 2
Doors: 1
Battery: 1 (system not pre-installed)

Weapon Slots: 4
-Mini Beam
-Mini Beam
-Ion Blast
-Ion Blast

Drone Slots: 2 (system not pre-installed)
-N/A
-N/A

Crew:
-Human
-Zoltan

Augments:
-Titanium System Casing
-Long Range Scanners
-N/A
Download
Download (obsolete)
Anyway, here are the Reynos Infiltrator Ships. Another one of my overpowered monstrosities, Type A moreso than Type B. I got the idea from this speed run I saw that used two hull beams and a hacking module to tear through the first four sectors
Edit: Fixed alignment issues
It was so frustrating making these two ships.
For one, making the hull took me six hours. The first three hours was wasted because I accidentally cropped it while I was zoomed in and made too many edits for me to undo. Worse still, I saved the cropped version so I couldn't revert to a previous save. I had to do it all over again.
For another, I found out you shouldn't save two ships in the same folder. Apparently, Superluminal will overwrite the blueprint data for your ship if if you save a different one to the folder of a ship that's already made. Took me maybe maybe an hour to get it fixed and I'm still not sure if it's all completely correct.
Well, here you go. Tell me if there are any problems