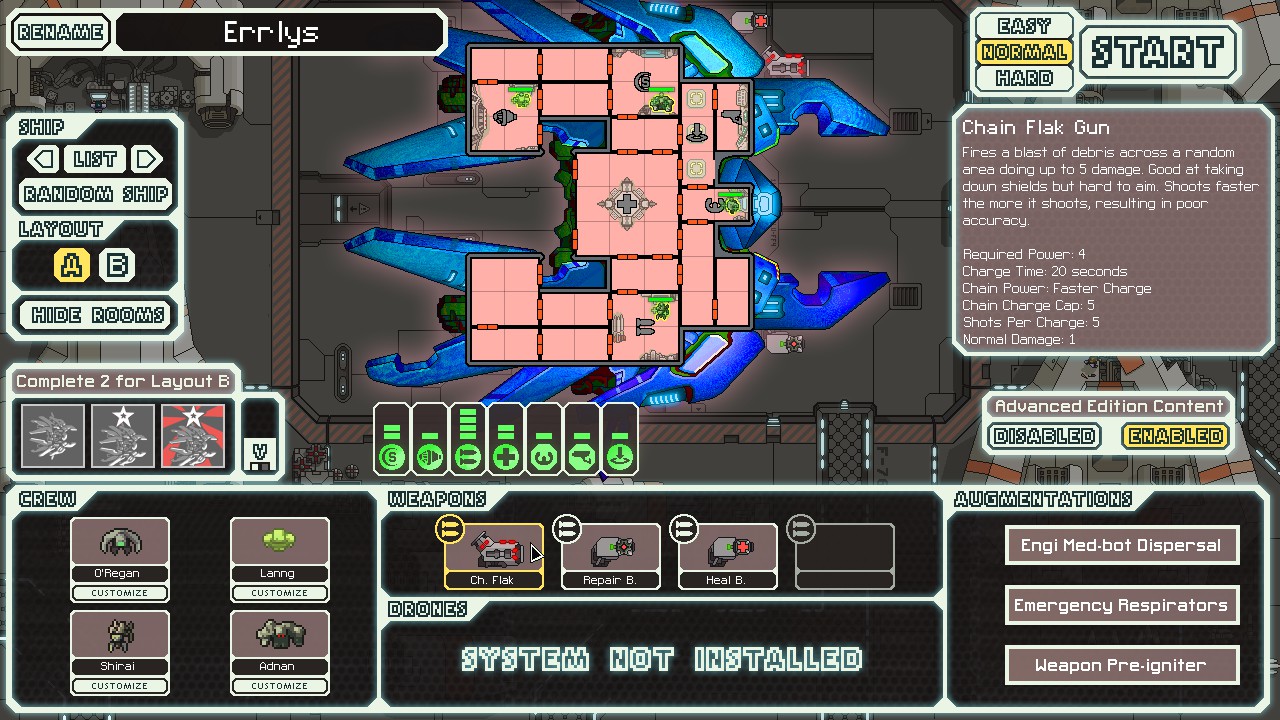 Install with
Slipstream Mod Manager
MediaFire Download Link
AE.1 - Replaces Lanius-A
Code: Select all
Initial Release of AE.1:
-No oxygen challenge, but easier?
Sounds like
air
, like in
error
. This ship is definitely an error.
You have a teleporter, so some of your crew should be able to go out and search for air on other ships. There is no waiting line to use the medbay, so go ahead and find more crew.
These Repair and Heal Bombs are not vanilla. They have 5 second cooldowns, require 2 power, require no missile, and are very weak.
Because of the bigger rooms, the low O2 warning lines have been removed.
Known Issues:
-The game will crash in the hanger if you are customizing crew when it dies. It is alright to rename them if you don't use the customize button, but it may be best to start the game first, then rename your crew if you choose to.
Credits:
FTL, Slipstream, Notepad, PSP7