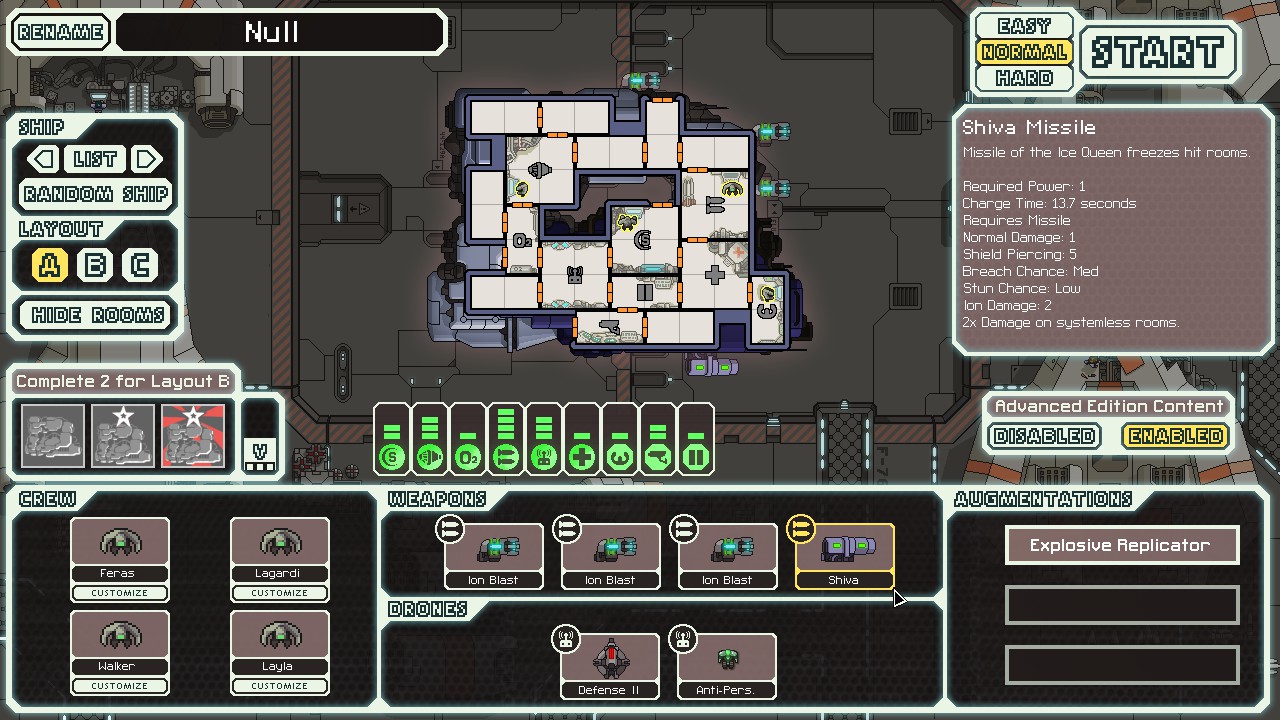 Install with
Slipstream Mod Manager
MediaFire Download Link
AE.1 - Replaces Engi-A
Code: Select all
Initial Release of AE.1:
-Leave your enemies cold and breathless with ion warfare.
This ship is meant to asphyxiate crew. There originally wasn't a drone system, but since asphyxiation takes a while and requires your ions, I added a Defense II drone to help protect you while you suffocate the enemy.
The Shiva Missile is a hull missile that does less damage, no fire chance, increased breach and stun chance, ion damage, and room lockdown. This weapon is your only way to do hull damage, so I added the Explosive Replicator augment. It might be a good idea to shoot this through the enemy shields to give you an additional two ion damage, since you need to stack quite a bit of ions to keep the shields and oxygen down, plus protect yourself from their offense.
Credits:
FTL, Slipstream, Notepad, PSP7