Hey everyone, it's been a while! I've got two bits of good news.
The first one is a bit of old news, but still: I've released instructions for the
Rebel Flagship
on my Gumroad page!
Sporting an impressive part count of
727 bricks
, like its in-game counterpart, it's a costly, difficult undertaking, but the payoff is worth it!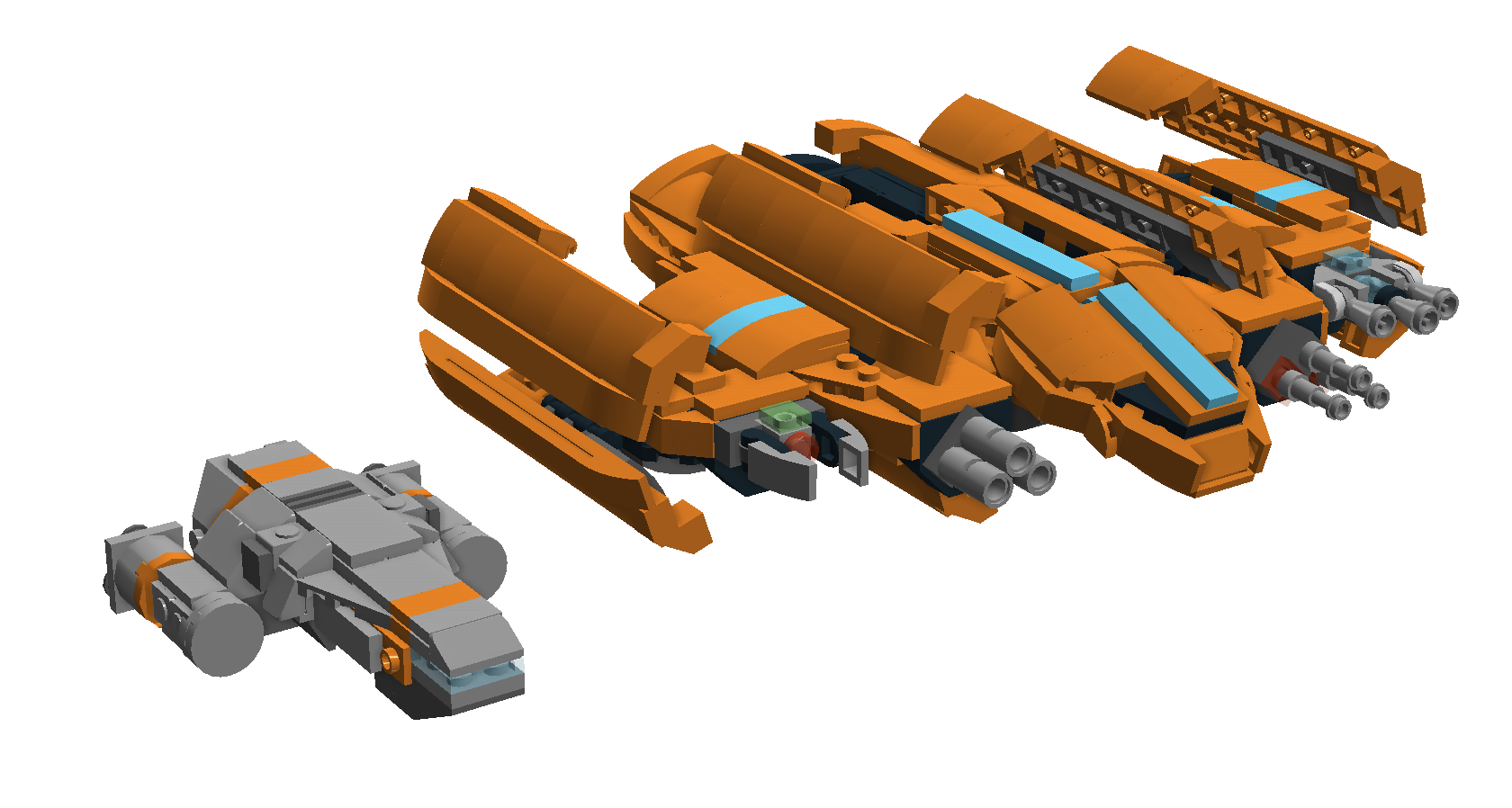 Here are the digital models of the Kestrel and the Flagship together, for size comparison. Actual photos are currently non-existent, but I'll try to acquire some in the future.
Among such features as unique weapons for each weapon node, the Rebel Flagship can also be split into three parts, representing the three stages of the boss-fight in the game: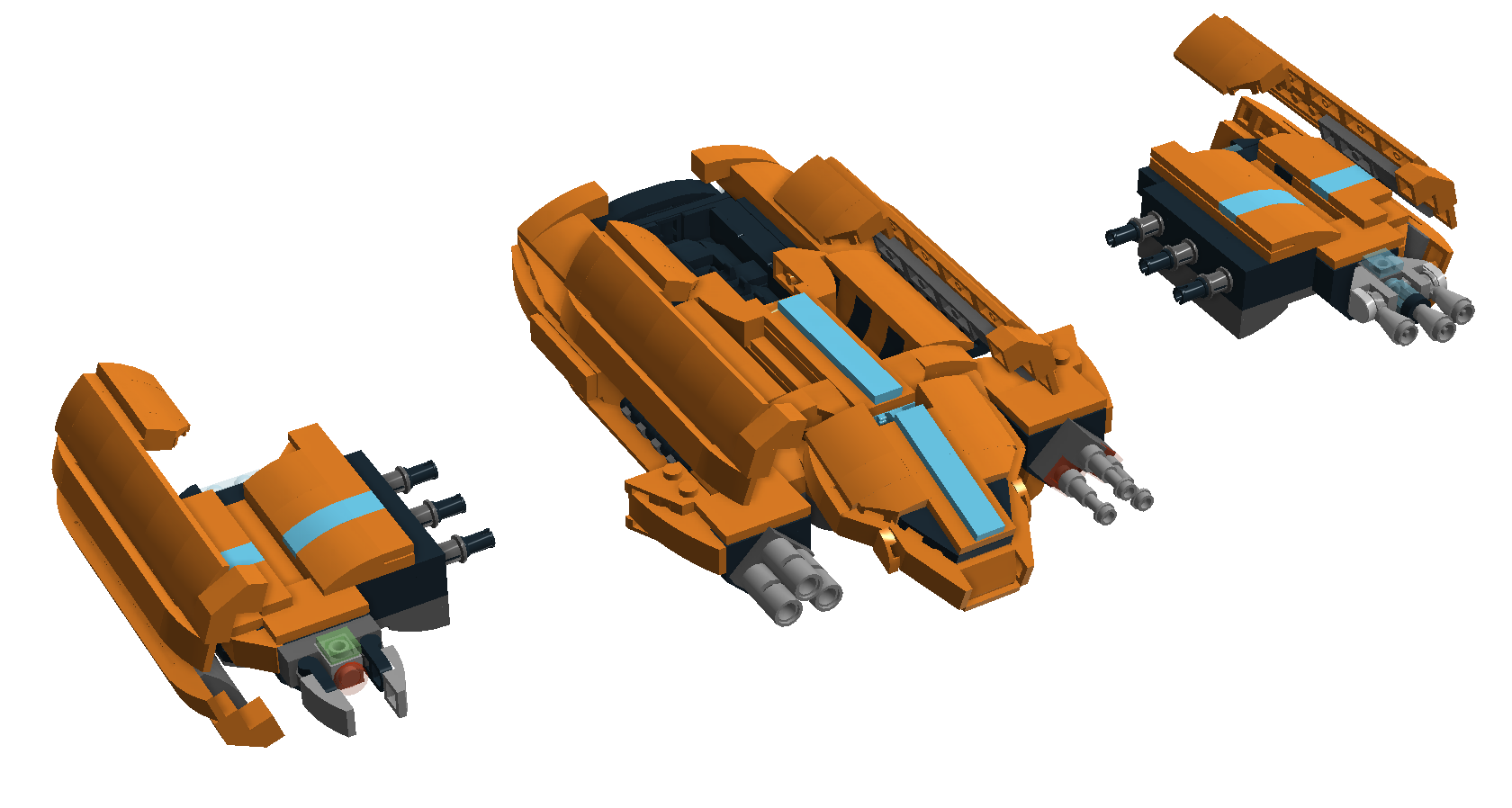 You can purchase the Flagship instructions now by following this link:
https://gumroad.com/l/FTL_rbl_fgshp
But wait, there's more!
Since it's FTL's anniversary, I am putting two of the biggest LEGO FTL instructions products on sale, including the aforementioned Rebel Flagship and the
MEGA+
bundle that includes instructions for
all of the playable ships
I have designed so far.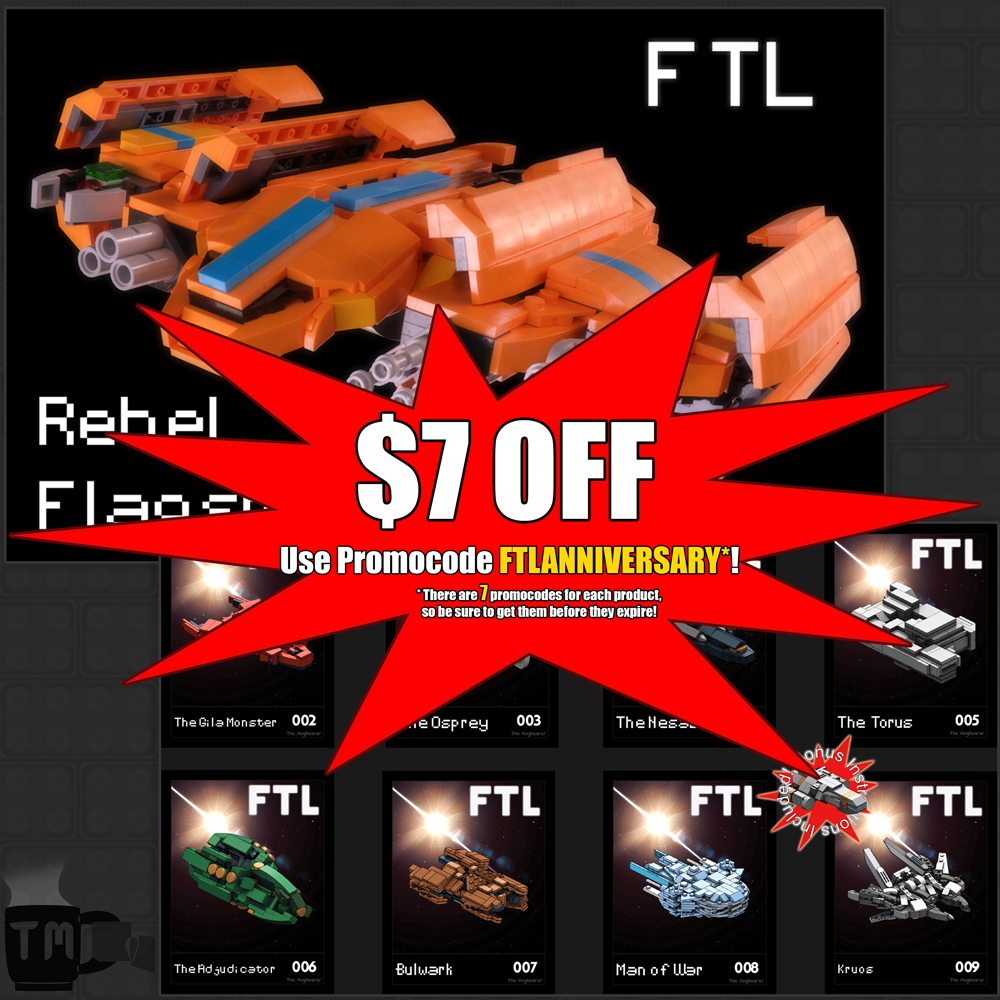 To get
$7
off, use the
FTLANNIVERSARY
promo-code while purchasing both
Rebel Flagship
and
MEGA+ Bundle
.
Get the Flagship instructions here:
https://gumroad.com/l/FTL_rbl_fgshp
Get the MEGA+ Bundle here:
https://gumroad.com/l/FTL_MEGA_Plus
Don't miss your chance! The anniversary promocodes are limited!
Flagship promocodes left:
6
MEGA+ Bundle promocodes left:
7
Happy anniversary, and Faster Than Light speed for you all!
PSA: This promotion is not affiliated with Subset Games. I have an explicit permission from the Developers to sell instructions for the LEGO designs based off their IPs. I also bear no responsibility or control over the LEGO part prices, either official or established by online marketplaces such as BrickLink.com.