LEGO FTL Battle Packs #1 & #2 Are Now Available On Gumroad
Posted: Sun Nov 26, 2017 5:07 pm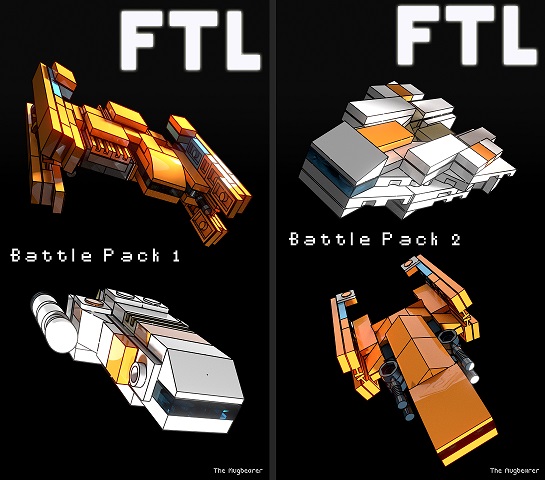 Hello everybody!
My
Gumroad Store
have been updated with two new LEGO FTL Bundles - the so-called
Battle Packs
!
Each
Battle Pack
contains two PDF booklets for two ships of the opposing in-game factions,
Federation
and
Rebels
.
The
first Battle Pack
contains instructions for
Federation Scout
and
Rebel Rigger
.
The
second Battle Pack
contains instructions for
Rebel Interceptor
and
Federation Bomber
.
Both Bundles are available for
$6
.
Aside from the PDF booklet, the bundles contain XML files for each of the models, so you can go right away to Bricklink.com and upload them as your Want Lists. The site's system allows to instantly pick stores from which to order the parts and will calculate the preliminary cost.
Unfortunately, I can't help further, but at least thank you for reading this post and taking a look at my store.
Cheers!