Yes, this forum is dead. We are all ghosts haunting this old place while the spambots pick clean our bleached corpses.

I do not exist on this mortal plane, nor does anyone else here. Do not check out the modding forums or the video section or the storytelling section for they are riddled with mirages and figments of your own imagination. Wooooooo!
...........*
(tumbleweed emoticon)
Edit:

The spam bots have been busy.
Buy good health for successful now!
Zen wrote::?
Ah, the age of the internet. An idea once non-existant, now spreads naturally in this unnatural habitat. The idea that if the majority has abandoned something, it is ded
Honestly given how long the game's been out, and the fact it's been a year since the last real update, i'd say it's actually pretty active.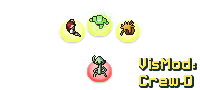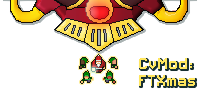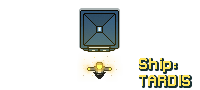 - Gencool (aka Puppetsquid) --
I make weird stuff
Posts: 1668
Joined: Sat Mar 02, 2013 2:29 am
Location: On the bridge of The Potential
Contact:
Yeah a couple new ships a week and several large mods undergoing constant development. But what have the forums done for us LATELY?

...other than the new ships and the constant updates, that is.
My Videos
-
MY MOD HUB
Simo-V - The Potential - Automated Scout - "Low O2" Icons
The Black Opal - The Asteroid - The Enforcer - The Pyro
"Every silver lining has a cloud..."
Dirka wrote:Edit:

The spam bots have been busy.

Buy good health for successful now!
Sorry about that, I stopped checking for a day or two. Serves me right for taking a break, eh? One of 'em had close to 150 posts to its name *shudder*
Seriously, don't sweat it. I was just a bit surprised, not complaining or anything.

Quite the opposite, many thanks for your hard work!
Don't worry, it isn't dead yet.
Well the modding part of FTL has been quite active. If anything I think it's been more active this year then before. A few weapon packs came out (which is not that common for mods- especially as stand alone) and some other stuff.
Personally I didn't fancy leaving that corner of the forum much. It never flowed to well for me

R4V3-0N, a dreamer.
---
Who is online
Users browsing this forum: No registered users and 34 guests