PLEASE DO NOT COMPLAIN ABOUT THE LACK OF A NEW HULL SPRITE, I HAVEN'T GOT THE SKILL
Now that I have said that, let us move on to the actual ship, These are some ships I've been thinking about making the last few days, You're probably all like "I've seen a million boarding ships, I don't care anymore" Well in that case, have fun because I unfortunately can't do much cool with it other than that. Mostly these ships were something I made to test out Superluminal, so don't expect much from them. Anyway, they are ships with 4 tile teleport, a cloning bay, a backup DNA bank (wouldn't want you lose your poor boarders to some mantises now would I?) and 5 (scream OP now) starting crew.
Balance isn't my strong point, so any criticism in that department would help. Now lets see some images (Warning: Taken through steam, may be subject to compression.)
Normal Version: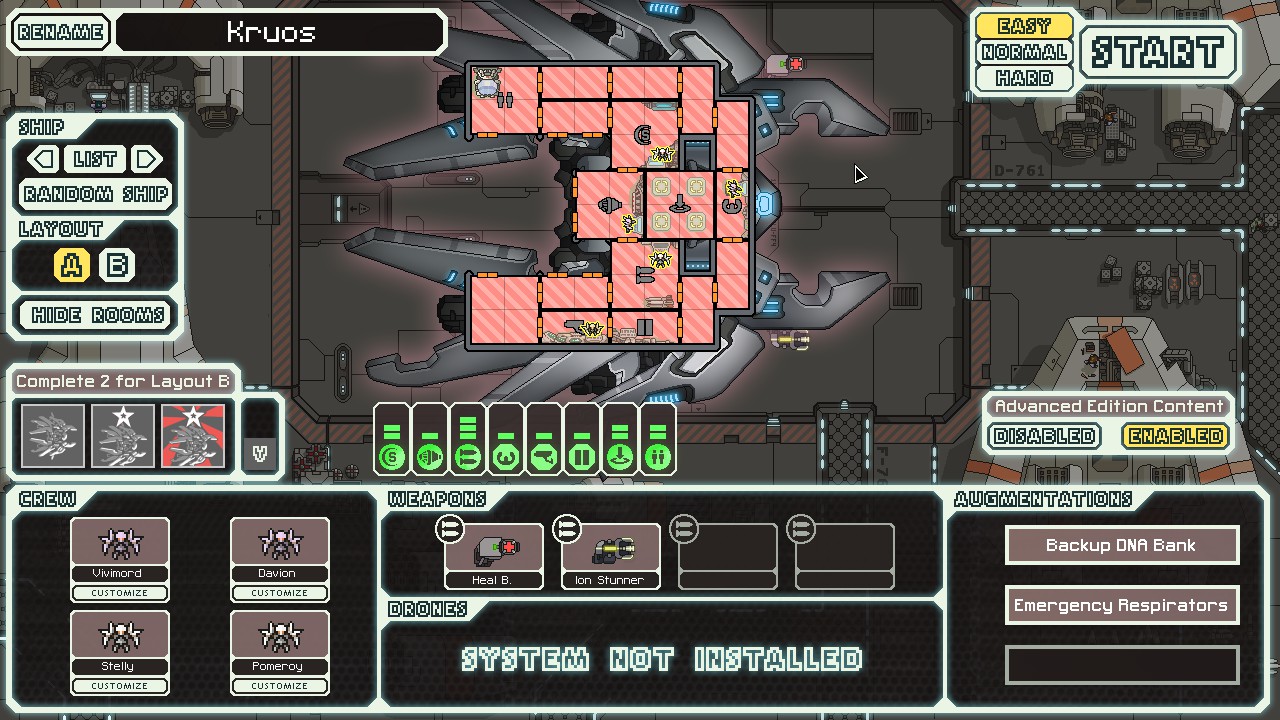 CE Version: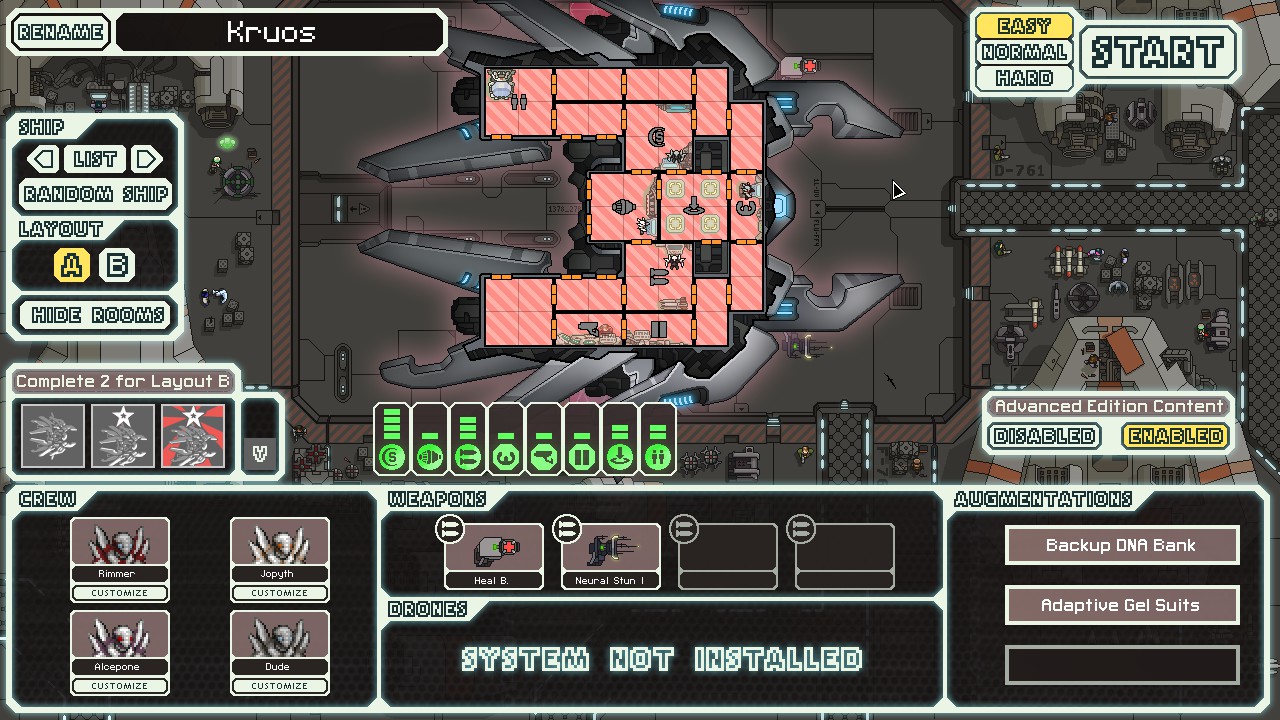 With those screenshots you probably also noticed the lack of a cool name, I'm not very creative so if someone comes up with one that's really cool I'd like to use it.
Also, if anyone is willing to make a good hull sprite for a lanius boarding ship, I'll be willing to make another ship using it or more likely just change this one completely, though when I do this it will probably also require me to do a room layout overhaul, which is fine because right now it's basically exactly the same as the normal Lanius A.
Things I forgot to mention earlier: It replaces Lanius A, and it starts without O2 or Hacking, The CE version starts with 4 lanius and an AI Avatar, the AE version starts with 5 lanius. The reason I chose 5 is just incase you send them all onto the enemy ship and they get killed and your cloning bay is beyond repair, Note that it is very very possible to lose in this ship by having your crewmember killed with the clonebay broken which is a very likely boarding scenario, and obviously the other ways like getting blasted to pieces by the rebel flagship for the fifth time, I'm not really even sure if it's possible to win with this thing, I didn't really test it beyond seeing if it actually worked. The healing bombs will probably be greatly useful if you use them right, I may or may not have forgotten to actually make you start with missiles, so you might have to get some of those first. This is starting to get really wall of text-y so I'll probably just place the download down here now.
CE Version
AE Version